16 Unforgettable Things Everyone Must Do During Kentucky Derby Week
It is a special time in the Bluegrass State, as the 142nd Kentucky Derby Festival in Louisville is rapidly approaching. The festival has become our state's biggest tradition, and a lot of preparation is done to accommodate the varied masses who attend. From April 23rd till May 7th, Louisville becomes a haven for celebrities, millionaires, heirs, heiresses, partiers, musicians and horse enthusiasts from around the globe. Political and religious differences are all set aside in the name of Thoroughbred racing, gambling and bourbon, for what I like to affectionately call, the Hillbilly Mardi Gras.
A big part of the Kentucky Derby Festival in Louisville is combining mini fests that last a few days in the same general area, and making them accessible via a 2016 Pegasus Pin. The exception is in the case of black tie events, where dinner is included in ticket pricing.
Here are 16 events to consider at the Kentucky Derby Festival in Louisville:
16 and 15: Thunder Over Louisville
Thunder kicks things off on April 23rd at 11 a.m. with Thunder on the Ground. This part of Thunder day offers an interactive play area for the little ones from 11 a.m. till 11 p.m., along with food, a beer tent and a beautiful view of the world's largest fireworks display, Thunder Over Louisville.
This is the 27th annual Thunder Over Louisville and the theme will be, "No Strings Attached." Zambelli Internationale will be handling the visual presentations again and promises we'll have another amazing year of colorful explosions in the sky.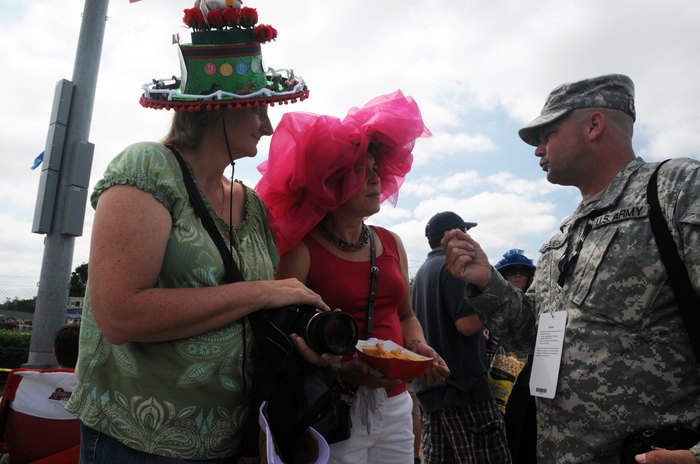 This is just the literal tip of the Derby track. This annual celebration allows our city to relish in a diverse mix of cultures, activities and… celebrations. You might even hear: "What happens at Derby, stays at Derby." Whether you believe that or not, you will find more events listed on the Kentucky Derby site. What is your favorite thing to do during the Kentucky Derby Festival in Louisville?
OnlyInYourState may earn compensation through affiliate links in this article.