These 14 Places In Kentucky Have The Most Unbelievable Christmas Decorations
If you are looking for holiday spirit, you don't have to look far in Kentucky. The festive lights and decorations are everywhere from stores, to streets to private homes.  No matter which part of town you might be driving in, you will find lights twinkling to light Santa's way. Christmas in Kentucky is a special time of year and I hope this brightens your day.
Here are 14 places in Kentucky that have unbelievable Christmas decorations: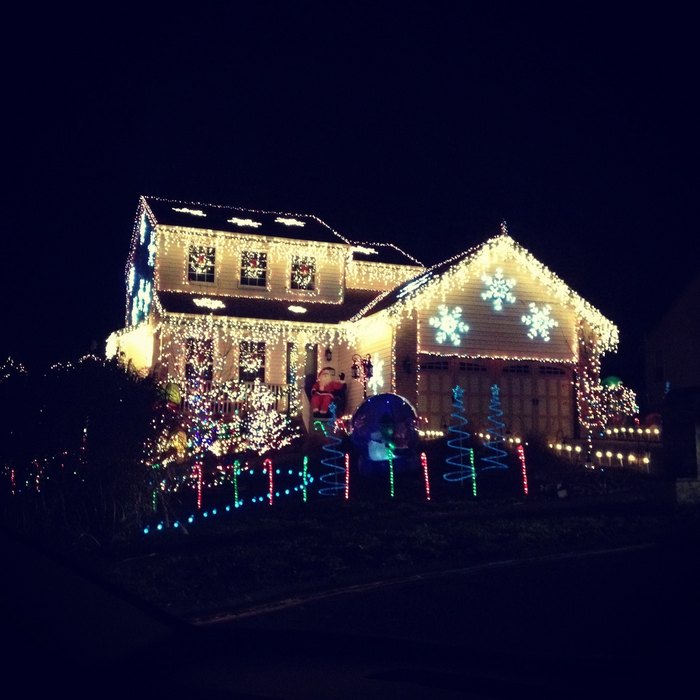 12. Ashland

This is the Ashland Christmas light parade, but for some reason the parade doesn't actually start till the 23:54 point in the video. Just click ahead and you will see stunning lights and a lot of happy people celebrating their holiday spirit.
11.Light Up Louisville

Starting at the 35 second mark, Santa hits the switch in Louisville to light up the sky with a combination of fireworks, lights and a Christmas light parade.
10.Florence Kentucky

This dazzling display in Florence is sure to encourage holiday spirit for all who drive past.
9.Light Up the Levee

This is Newport's Christmas tree light up festival and the location couldn't be more perfect. The Levee is the most popular spot in town and the twinkling lights compels even more visitors.
8. Sonata Drive in Union

This short but sweet video of a home on Sonata Drive in Union Kentucky keeps things simple, but beautiful.
7. Light Up Bardstown

This is the kick off to Bardstown's Light Up Festival for 2015. Every year they add more and make the show more extraordinary. Enjoy a beautiful display of holiday spirit in this short clip of the festival opening.
6.Dark Star Court in Union

This is a festive street to drive down during the holiday season. They put a lot of effort into showing the neighborhood they are ready for Santa.
5. Breckinridge Court in Southgate
This leaping light display has some stunning special effects that can bring a smile to even the face of the biggest Scrooge. Vibrant colors and what I think is the Chipmunks singing in the background.
4. Southern Lights

The Kentucky Horse Park offers an incredible display of Christmas lights and displays in a scenic drive through the park. This incredible collection of twinkling lights is just what is needed to get in a festive mood.
3. Lights Under Louisville

Welcome to a drive through the Louisville Megacavern's Christmas light display. This lengthy video gives you an solid introduction to the sparkling lights and holiday cheer that awaits you in this refurbished limestone mine. If you thought a cave Christmas was just bah humbug… you are in for a surprise.
2. Patti's 1880's Settlement Festival of Lights

Patti's is possibly the most renowned spot in Grand Rivers to visit if you want to see an incredible display of Christmas lights and displays. Popular with both the young and the older, this festive atmosphere is sure to bring a smile to your face.
1. Wizards in Winter

This amazing display of lights was done in Bowling Green by a gentleman named Tad Douglas. The spirited music from Wizards in Winter via the Trans-Siberian Orchestra makes the display all the more festive.
Kentucky is rich with Christmas spirit and those wanting to spread good cheer with festive holiday lighting. Every town has their own special way of celebrating, and these are just a few of many beautifully decorated homes, towns and celebrations. I encourage all of you to help spread holiday cheer and post your own favorite Christmas decorations on the Only in Kentucky page.
OnlyInYourState may earn compensation through affiliate links in this article.