Take A Relaxing Drive Along Silver Creek To A Beautiful Cascade Of Waterfalls
There are few things more relaxing than a scenic drive and the sound of a rushing waterfall. Combine those two stress busters into one and you have a wonderful way to spend the day! If you find yourself in Madison County between Richmond and Berea in Kentucky, you'll find Silver Creek, a large creek that flows through the county and eventually empties into the Kentucky River. Within this creek, you'll also find a sweet little roadside waterfall: Silver Creek Falls. This beautiful cascade is a wonderful hidden spot to stop and see for yourself! Fortunately, the short and sweet trek to get here isn't just one of the best hikes in Kentucky, it's also one of the most accessible waterfall trails in the Bluegrass, too.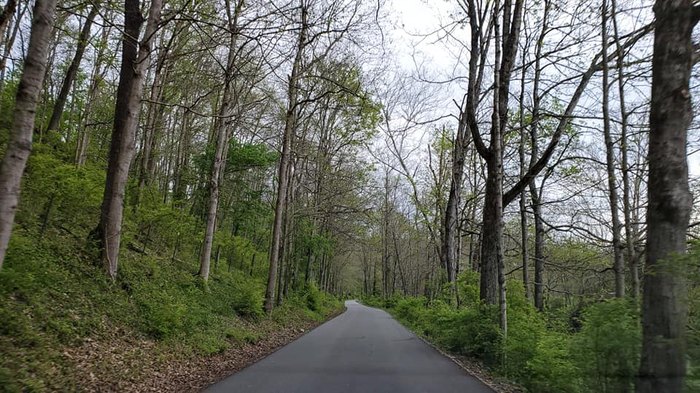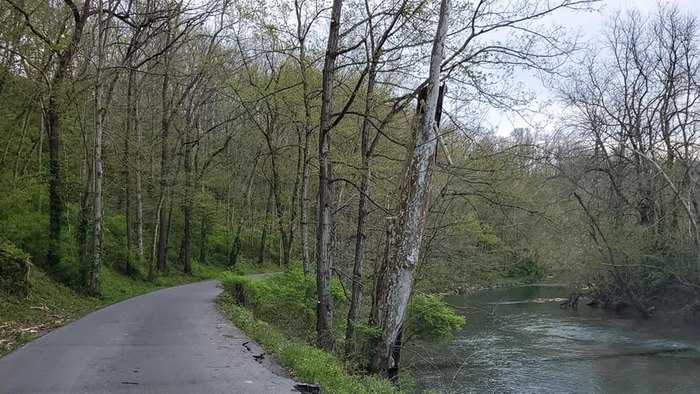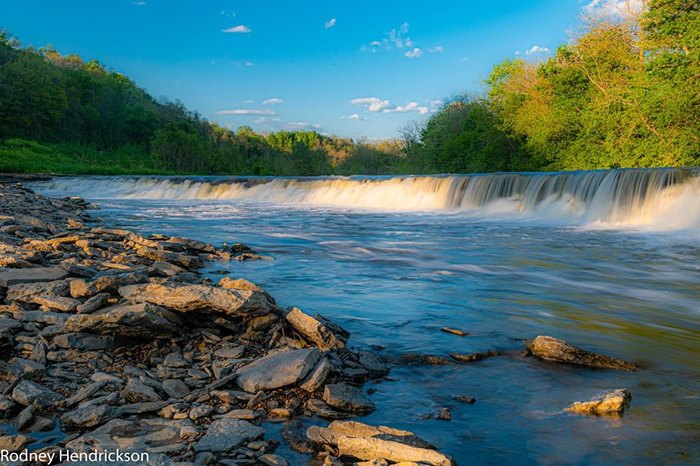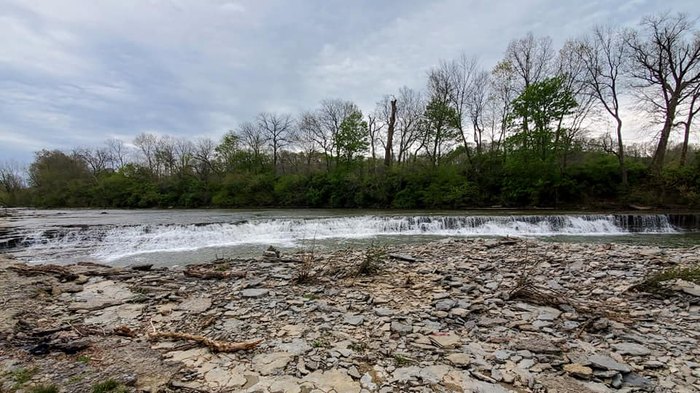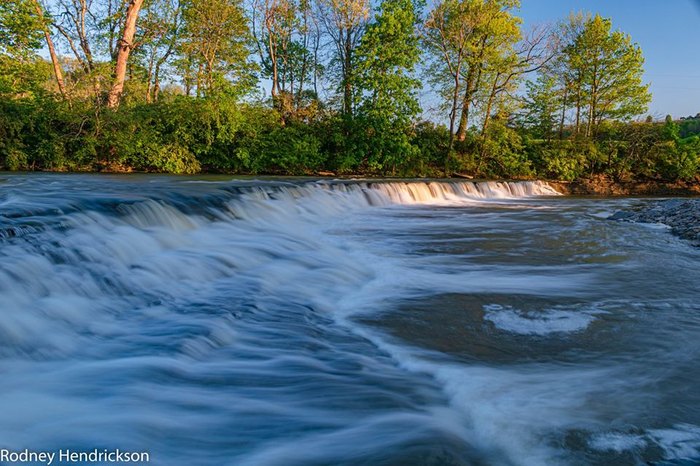 The Bluegrass State is filled with scenic creeks and waterfalls, but not many are as accessible as the humble Silver Creek waterfall in Kentucky. Next time you're in the area, be sure to take a scenic drive through Madison County and track down this beautiful cascade along the road!
Have you visited this local hidden gem near Richmond? Do you know of any other similar spots in Kentucky? What do you think are the best hikes in Kentucky? Let us know in the comments!
If you want to experience more of the prettiest hikes in Kentucky, you'll want to check out these 12 trails, which traipse through some of the most spectacular scenery in the Bluegrass State,  including many waterfalls!
OnlyInYourState may earn compensation through affiliate links in this article.
Address: Minerich Farm Rd, Richmond, KY 40475, USA
Silver Creek Falls & Related Info
March 19, 2022
What are some of the best hikes in Kentucky?
The hiking in Kentucky really is unrivaled, offering adventure seekers a world of wonder to explore -- both above *and* below ground! For us, this means logging some miles on the trails, as there really is no better way to experience the beauty of the Bluegrass, than to *immerse* yourself in it. We put together this list of 12 beautiful trails to tackle in Kentucky, one for each month of the year, and the hikes on this roundup really do reflect some of the best of the best. While each and every one of these hikes offers something special, there are a few that absolutely belongs on any Kentucky explorer's bucket list.
The Cumberland Falls via Eagle Falls Trail is definitely one of those treks; this trail is a 1.8-mile loop trail that's rated as moderate and leads to two of the state's most stunning waterfalls: Cumberland Falls and Eagle Falls. The hike to Pilot Knob overlook is another must-do; it's literally the overlook that the Bluegrass State's favorite founding father, Daniel Boone, hiked to so many years ago! This overlook features one of the most stunning views in the state, and it's reached via an accessible, two-mile hike.
What are some of the best waterfall hikes in Kentucky?
While Carter Caves State Park is best known for its titular caves, this Kentucky State Park is also home to some darling little cascades, too. Carter Caves State Resort Park is a place of immense beauty and natural splendor; it's everything that makes Kentucky so wholly unique — all in one place. Here you'll find 33 miles of trails, winding through lush forests, pristine pools, and fascinating geological formations both above and below ground, and on the Three Bridges Trail, you'll get to experience it all! Keep an eye out for the underground waterfall ... it's truly something special!
Another waterfall trail we adore is the hike to Flat Lick Falls. This 0.6-mile waterfall hike in Kentucky is ideal for any age and ability, and takes you to another world, right in the heart of Kentucky. And your reward for venturing out in the heat and humidity? A cerulean blue waterfall swimming pool! Talk about the ultimate Kentucky hike.