Two Rivers Meet In A Fascinating Confluence In Charming Paducah, Kentucky
Since Kentucky's northern border is formed by a river, it only makes sense that there are many cities and towns that have a close relationship with this body of water. The Ohio River and its tributaries were a big reason many of these communities were founded, including the charming Kentucky town of Paducah. So, what river runs through Paducah, Kentucky? Situated in the western part of the state, this city marks the point where the Ohio and Tennessee Rivers join in a fascinating confluence. Paducah also happens to be a wonderful place to visit for its river history, artistic flair, welcoming people, and all-around charm. Come along as we delve further into this fascinating river confluence history and town: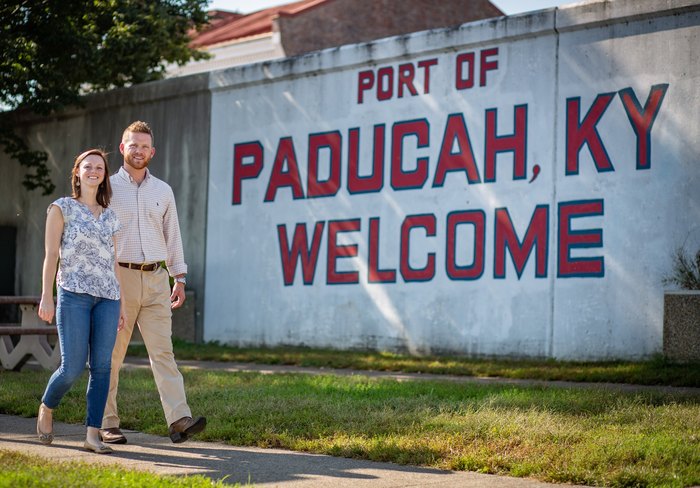 Paducah is a charming Kentucky town that has so much to offer both locals and visitors. Its ties to the river are on display throughout the city and you can experience it for yourself by spending time in this historic river town in the Bluegrass State.
Have you been to Paducah or do you live there now? Did you know about the confluence of the two rivers? Let us know in the comments section!
For more information on what Paducah has to offer its visitors, follow along with the Visitor's Bureau on Facebook and take a look at their website.
And for more on the beautiful murals that span three blocks, check out our previous article.
OnlyInYourState may earn compensation through affiliate links in this article.
More to Explore
Enjoy the Great Outdoors in Kentucky
What are some fun things to do outdoors in Paducah?
There are loads of fun things to do outdoors in Paducah! Yes, there is spending time along the river areas but there's a lot more. Check out some of the following on your next visit or, if you're a resident, when you want to try something new:
What are some of the best places to go hiking in Kentucky?
What are some of the best places to go hiking in Kentucky? Well, everywhere! You will find scores of trails from the relatively easy to the more difficult, each offering beautiful views that are so much a part of the landscape of The Bluegrass State.  Here are a few to get you started:
We're looking for great fishing spots in Kentucky.
If you love to throw a line in every now and then, you'll find that there are some really great fishing spots in Kentucky. Check out a few of these for your next fishing adventures:
Are there any mountains in Kentucky?
Yes! And not only are there mountains in Kentucky, but there are some very charming mountain towns in Kentucky as well. Here are a few that are sure to delight and inspire:
Related Articles
Featured Addresses