Here Are The Best Times And Places To View Fall Foliage In Louisville
Although it feels as though summer will never end, the weather is slowly growing colder with each passing day and we can begin to feel fall's faint presence in the air. If the fall season weren't so spectacular, we'd probably be sadder to see the warm weather go! Luckily, we live in a city that allows us to see one of the most breathtaking sights of the year: the changing colors of the foliage. In the process of researching what time the leaves will look most beautiful this year, we found this handy dandy interactive tool from experts over at Smoky Mountains and just had to share!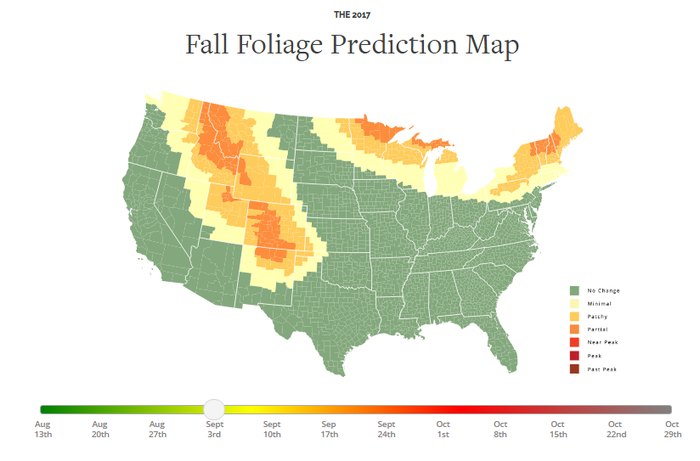 We hope this interactive tool will help you, and if you want to look at different dates or locations, click here to use the map yourself! Feel free to share this article with a friend who might find this info useful, too. If you're thinking about what to do this fall in Louisville, read this article about a scenic trainride near the city that will take you through some amazing fall foliage.
OnlyInYourState may earn compensation through affiliate links in this article.