A Beautiful Lavender Farm In Kentucky, Lavender Hills Is Serene And Stunning
Kentucky is an agricultural state, so we all know that we have an abundance of beautiful farms throughout the Bluegrass State. However, did you know that there's a gorgeous lavender farm in Kentucky hiding in Bracken County? With the weather starting to warm up, it's the perfect time to start thinking about fun and unique day trips to take this spring and summer. You should definitely consider a visit to Lavender Hills of Kentucky in Brooksville. Let's take a closer look.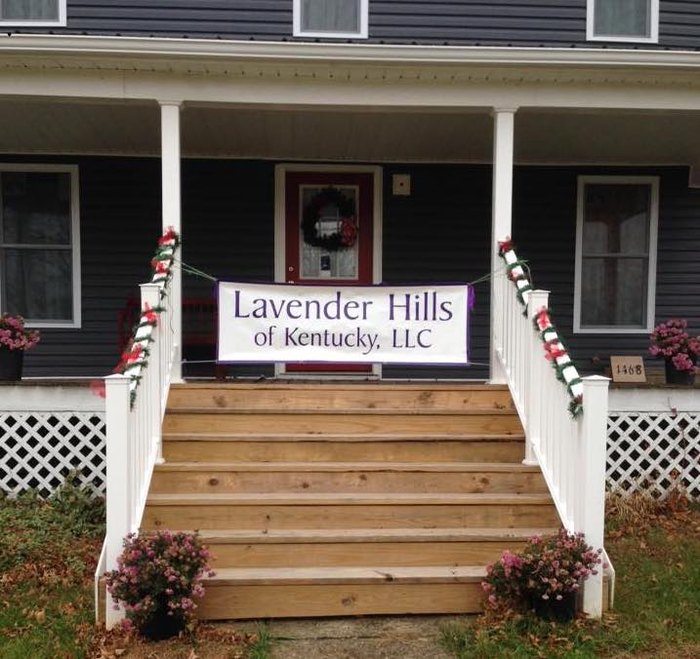 To find out more about this farm or to learn about how to schedule a visit this summer, check out their website. Is anyone planning on making a trip to visit the farm? Let us know in the comments below!
If you know of a local attraction, restaurant, hiking trail, or any other hidden gem you think we should know about, be sure to nominate it for a chance to be featured!
OnlyInYourState may earn compensation through affiliate links in this article.
Address: 229 Conrad Ridge Rd, Brooksville, KY 41004, USA
lavender farm in Kentucky
May 15, 2020
Are there any other flower farms in Kentucky that you can visit?
Since Kentucky is an agricultural state, you'll find plenty of flower farms peppered around the Bluegrass State. In the northern part of the state, you'll find the Red Sunflower Farm in Independence, which features 35 acres of bottomland fields, wooded hills, honeysuckle and roses. Harmony Fields Farm in Shelbyville is another beautiful farm with tons of flowers including iris, snapdragons, tulips, and sunflowers. In the southern part of the state, Gold City Flower Gardens specializes in dallies and peonies.
Can I take a farm tour in Kentucky?
Farm tours can be a great way to learn more about the food you eat and the farming industry in Kentucky while having fun at the same time. Known for beautiful flowers and a plethora of vegetables, Hazelfield Farm in Worthville makes for a great day-trip of exploring. Harvest Moon Dairy Farm in Crestwood is a great educational experience that offers hands-on activities to learn the dairy industry including everything from making cornmeal to ice cream and of course, milking the cows. Horse lovers will love a visit to Windy Meadows in La Grande, where you can learn about several different breeds of horses and get up close to these gentle giants.
What are the most beautiful places to visit in Kentucky during spring?
Kentucky comes alive in the springtime, so it's the perfect opportunity to get in the car and do some exploring. Some of the most beautiful places in Kentucky to visit in the spring include the Bernheim Arboretum and Forest in Clermont, Cumberland Falls in Corbin, and Breaks Interstate Park which is on the Kentucky/Virginia state line.