These 11 Hysterical Pictures Taken In Kentucky Will Have You Laughing Out Loud
There are a lot of wonderful things we can say about Kentucky from our beauty to our people. There are also quite a few funny things people say in jest, not to be taken seriously. Our wonderful residents post things up online, such as the images below, that give everyone a giggle. There is nothing wrong with being able to laugh at ourselves in regards to funny or odd things that happen. In fact, it is quite healthy to smile and laugh.
With that in mind, here are 11 Kentucky images that will make you laugh out loud: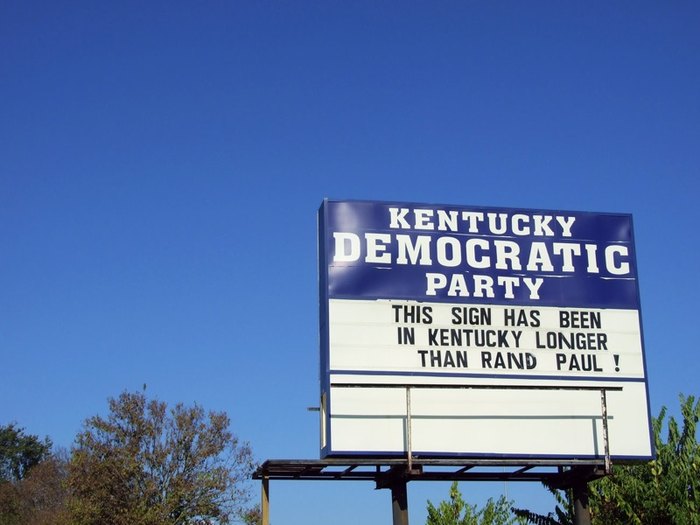 It seems when we turn on the television these days, there is primarily sadness and violence. Kentucky has so much more to offer then that type of news. We need to be able to find humor and enjoy life outside the media's representation of our state. These images were not meant to offend anyone, but simply to give everyone a giggle as they prepare for the upcoming holidays. Feel free to comment with a funny picture of your own, or let me know which, if any of the above gave you a chuckle.
OnlyInYourState may earn compensation through affiliate links in this article.