Enjoy A Waterfront Meal, Play In The Sand, And Rent A Boat All At Holmes Bend Marina In Kentucky
Whether you're looking for a relaxing escape for a few hours or a full blown vacation, Kentucky has plenty to offer. If you love the water, the Bluegrass State definitely delivers with an abundance of lakes where you can play, swim, go boating, fish, and much more. There are massive marinas on gigantic lakes and smaller destinations that are quieter, but still have a lot to offer. This particular marina on Green River Lake falls somewhere in the middle and is definitely a favorite for many. At Holmes Bend Marina you can enjoy a waterfront meal, play in the sand, rent a boat, and much more, all while relaxing and having a little fun in the sun.
Address: 5380 Holmes Bend Road, Columbia, Kentucky 42728, USA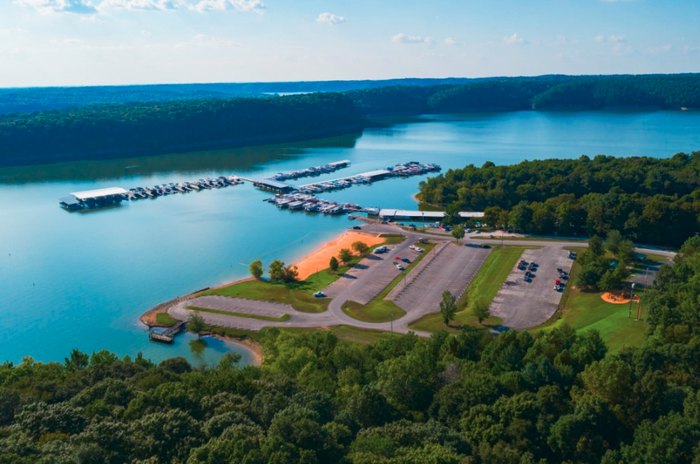 Holmes Bend Marina on Green River Lake is a great spot for those with a boat, those looking to rent a boat, or anyone who just wants to relax near the water. Play in the sand and enjoy a waterfront meal, and spend the night if you want to make it a getaway! Holmes Bend is one of many fun-filled marinas in Kentucky that have everything you need for a day of epic adventures. Have you been to Holmes Bend Marina on Green River Lake? Share your experience with us in the comments!
For more information and to plan a visit, check out the marina's website and follow along on Facebook.
And for another spot on Green River Lake, check out this marina that also has a lot to offer.
Address: Holmes Bend Marina and Resort, 5380 Holmes Bend Rd, Columbia, KY 42728, USA