You'll Fall In Love With The Natural Beauty Of The Highest Point In Kentucky
Kentucky is a beautiful state where you can experience nearly every type of landscape, from underground caverns to towering mountains. Many don't think of Kentucky as a mountain state, but we do, in fact, have several peaks that offer incredible views and plenty of outdoor adventure. Of course, each state in our country has a tallest point, and Kentucky is no exception. The highest point in Kentucky can be found in the town of Lynch, on Black Mountain. This mountain has seen a bit of everything over the years, but we're pretty sure that after seeing these photos, you'll fall in love with the natural beauty of the highest point in Kentucky.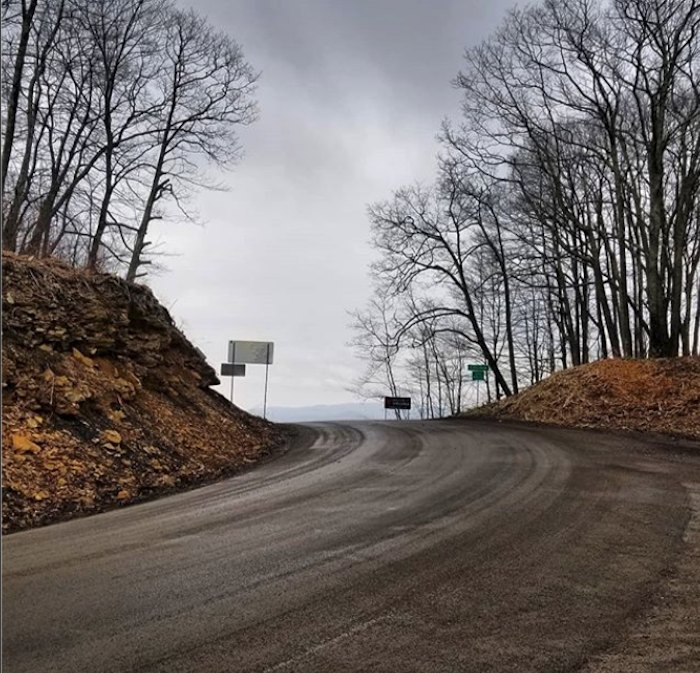 And if you'd like an aerial view of the mountain, check out this incredible video by Ben Childers Photography (you can view more of his work here)!
Black Mountain is a lesser-known natural wonder in our state with sweeping views and quite a bit of history. Did you know that this beautiful mountain was the highest point in Kentucky? Have you been there? Let us know in the comments below!
And if the mountains are calling your name, check out these Kentucky mountains that all make for wonderful day trips in the Bluegrass State.
OnlyInYourState may earn compensation through affiliate links in this article. As an Amazon Associate, we earn from qualifying purchases.
More to Explore
Highest Point in Kentucky
What are some other beautiful overlooks in Kentucky?
Kentucky might be world-famous for its underground caves, but there are some truly amazing, lofty overlooks in the Bluegrass State offering million dollar views for intrepid explorers! If you want to reenact a key moment in Kentucky history, head to this overlook, where you can literally stand in the very same place Daniel Boone did when he first set eyes upon the Bluegrass. Known as Pilot Knob, legend has it Daniel Boone saw the Bluegrass region of Kentucky from this overlook for the very first time in 1796 -- and on the Pilot Knob Trail, you can experience this resplendent scene, too.
Another epic overlook in the Bluegrass State that might rival the highest point in Kentucky is found via the Chained Rock Trail. Tucked away in the appropriately named community of Pineville is a dreamy mountain landscape. Pine Mountain was Kentucky's first state park, established back in 1924. Ever since, visitors have found themselves charmed by its beauty and awe-inspiring features. The mile-long Chained Rock Trail is the perfect anytime excursion, providing near-perfect panoramas of the trees and landscapes of Kentucky.
Finally, we'd be remiss not to mention the myriad overlooks at Red River Gorge. Rock formations, Grand Canyons, waterfalls, rivers... this place has it all, and there are numerous scenic overlooks wherein one can take in the lovely landscape of Kentucky.
Related Articles
Featured Addresses

Black Mountain, Kentucky 40843, USA