This Chicken Hut In Kentucky Is Hiding Some Of The Best Fast Food In The State
It may not surprise you that in most small towns throughout Kentucky you'll find a local restaurant that specializes in fried chicken. We are a state that is known for its chicken and we do it right in the Bluegrass State, with countless options so everyone can have a favorite. In the tiny town of McKee, you can't help but drive through and not notice the Chicken Hut. This little restaurant does indeed have excellent fried chicken, among other things, and since it's a classic hidden gem, it is definitely hiding some of the best fast food in the state.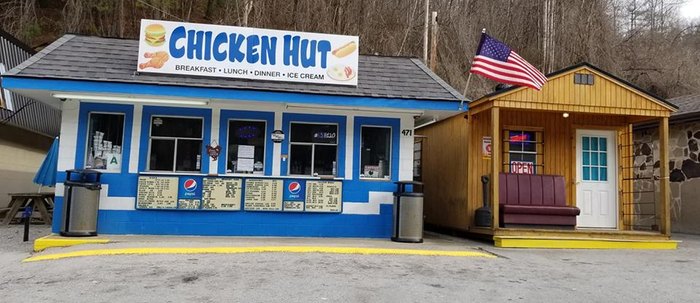 The Chicken Hut is a favorite local gem in McKee that serves up some of the best fast food in Kentucky. Stop by when you're in this scenic trail town for a box of chicken, a burger, or a milkshake, and check this must-try Kentucky dining destination off your list. Have you tried the fast food at the Chicken Hut? Are you local to this area? We'd love to hear from you in the comments!
The Chicken Hut is located at 471 Main St. S., McKee, KY 40447. For more information, follow along on Facebook here.
McKee is one of several designated Trail Towns in Kentucky, known for its abundance of outdoor adventure. Learn more about these towns in our previous article here.
OnlyInYourState may earn compensation through affiliate links in this article.