The Kentucky Cave Tour In Mammoth Cave National Park That Belongs On Your Bucket List
There are countless destinations and experiences that belong on your bucket list – and we're just talking about the places here in Kentucky! Our beautiful state has natural wonders and significant sights for every level of adventurer, but there are a handful that are worthy of a visit from every single Kentuckian. One of these adventures is a visit to our beloved Mammoth Cave National Park. We are so lucky to have this massive, historic park that offers natural beauty both above and below the ground. If you have yet to take this epic cave tour in Kentucky, it may be time to move it to the top of your bucket list.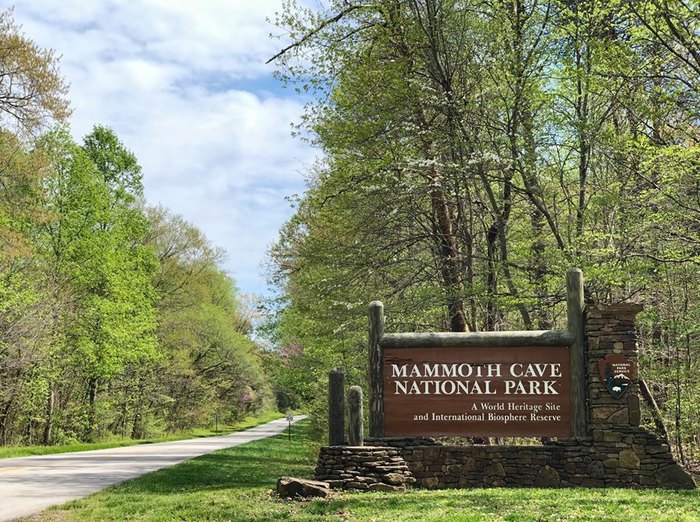 The wide range of outdoor adventures available in Kentucky is often surprising to visitors, but locals know we have something very special. And Mammoth Cave National Park definitely tops that list as a place that is worthy of a visit for both tourists and locals. If you've always wondered about a cave tour in Kentucky, make plans to visit this historic destination in the Bluegrass. Have you taken a tour of Mammoth Cave? Is it already on your bucket list? Be sure to let us know!
For more information on Mammoth Cave National Park and to reserve your time for a cave tour in Kentucky, visit the park's website and find more information on its Facebook page.
And if you're looking for more to do in the area, take a closer look at Cave City and all it has to offer.
OnlyInYourState may earn compensation through affiliate links in this article.
Address: Mammoth Cave National Park, Kentucky, USA
National park to visit in Kentucky
January 17, 2022
Is Mammoth Cave the only cave in Kentucky?
Absolutely not! Mammoth Cave National Park is certainly a place you'll want to visit in Kentucky, but it's by no means the state's only amazing cave. Have you ever heard of the Mega Cavern? The Louisville Mega Cavern is a manmade cave that sits under the streets of Louisville -- and its story is totally fascinating. It was built during the Great Depression in the 1930s. While most people were struggling financially at this time, Ralph Rogers, the founder of this cavern, had a very successful business mining the limestone here. The mine, which takes up over 100 acres of space, later became known as the Louisville Mega Cavern. This space, interestingly enough, is actually considered to be a building – the largest in Kentucky! After the limestone mining stopped, the cavern was designated as a nuclear fallout shelter and a tornado shelter, before becoming an enormous storage facility for businesses who want to securely store materials in the very last place anyone would look: underground. Today, this cavern has a lot more to offer than just storage space: an amazing adventure park, epic Jeep-led tours, and even the world's only fully underground zip line!
What are some other things I can do at Mammoth Cave in Kentucky? 
Mammoth Cave is one of the most extraordinary natural wonders in the world. It's a big point of pride for us here in Kentucky; a superlative feather in our state cap. The longest cave system on the planet, Mammoth Cave encompasses 400 miles of underground caverns — and new tunnels are continually being discovered. Each year, two million people venture to central Kentucky to behold this spectacular underworld. But there is so much more to Mammoth Cave National Park than its expansive underground caverns; this park is home to some of the best hiking trails, outdoor recreation, and wildlife in the U.S. But the above-ground realm of Mammoth Cave offer so much more for visitors than they could ever imagine... and we share some of those bucket-list-worthy adventures here.