You'll Love This Day Trip To Kentucky's Most Magnificent Cave And All You Can Eat BBQ Buffet
One of the most popular attractions in Kentucky for both locals and tourists is Mammoth Cave. The world's longest cave system is right here in Kentucky and everyone should experience it at least once. If you're close enough to Cave City, this destination makes for a great day trip for a guided tour, and you'll also need a place to stop for a bite to eat. Just minutes from the cave, right off the highway, is Bucky Bee's BBQ. This local restaurant is in the perfect location, near all of the area's attractions, and the value is incredible. You'll love this day trip to Kentucky's most magnificent cave and all you can eat BBQ buffet.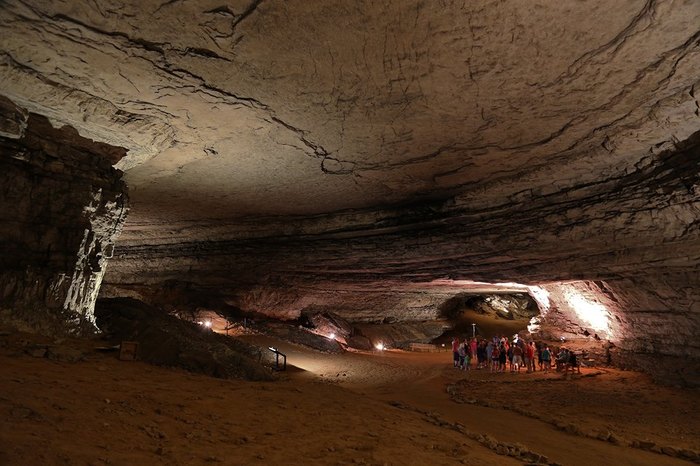 A trip to Mammoth Cave, followed by the all you can eat BBQ buffet at Bucky Bee's is a day trip that is both exciting and delicious. The next time you're in Cave City, whether for a cave tour or another attraction, stop by this local BBQ joint for tasty food and plenty of it. Have you dined at Bucky Bee's in Cave City? What is your favorite attraction in this area? Let us know in the comments!
For more information on Bucky Bee's BBQ, follow along with them on Facebook here. The restaurant is open Monday through Thursday from 10 a.m. to 7 p.m., Friday and Saturday from 10 a.m. to 8 p.m., and Sunday from 10 a.m. to 3 p.m. Address: 822 Mammoth Cave Street, Cave City, KY 42127.
And for another nearby attraction that you should check out when in Cave City, take a look at our previous article here.