Camp Under The Stars With The Giants At This Beloved Forest In Kentucky
Bernheim Arboretum and Research Forest has long been a favorite destination in the Bluegrass State and this year it's received a lot of attention. There's a giant reason why the forest has been all over your newsfeed, thanks to the addition of Thomas Dambo's forest giants. You may not realize that these giants are on display at Bernheim to celebrate the forest's 90th anniversary, and that is not all they have planned. They have announced that they will be hosting a family campout on August 10th and if you're interested, you'll want to buy tickets now! Camp under the stars with giants at this beloved forest in Kentucky and discover yet another reason to love Bernheim Arboretum.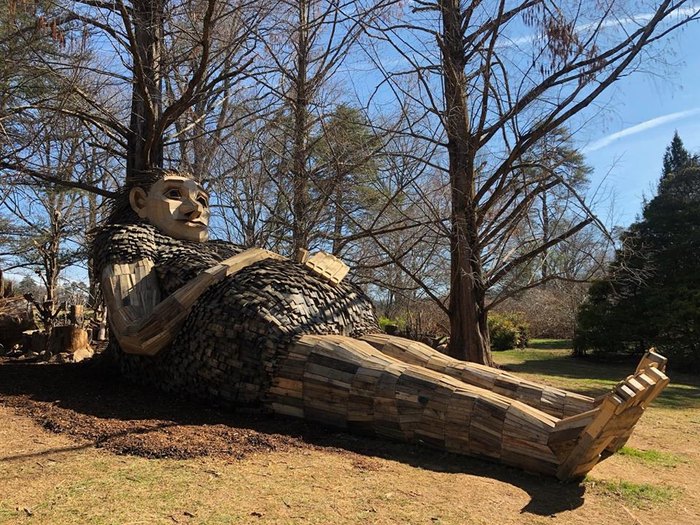 Bernheim Arboretum and Research Forest in Kentucky has so much to offer visitors and it's celebrating its 90th anniversary in many, giant ways. Of course we've already fallen in love with the giants and now your family can enjoy a unique campout under the stars. The event is coming up soon on August 10th, so get your tickets soon before it sells out. And keep an eye out for more events throughout the rest of the year!
For more information on the Family Campout and to register, visit its website here. It takes place August 10th – 11th.
Address: 2075 Clermont Road, Clermont, KY 40110
And for more information on the giants themselves, check out our previous article here.