Get Ready To Bundle Up, The Farmers' Almanac is Predicting Blustery Temperatures This Winter In Kentucky
When it comes to winter in Kentucky, anything goes. Sometimes, we have freezing temperatures with wintery mixes. Other years, winter is about as mild as fall, and we coast into spring without so much as a single flake of snow. And some years, the temperatures go up and down like an old-school roller coaster. This winter, however, is shaping up to be a blustery one, at least according to the folks at Farmers' Almanac. The 2022-23 Farmers' Almanac winter weather forecast was recently released, forecasting an unseasonably cold winter across the country. What does this mean for winter in Kentucky? Let's take a look…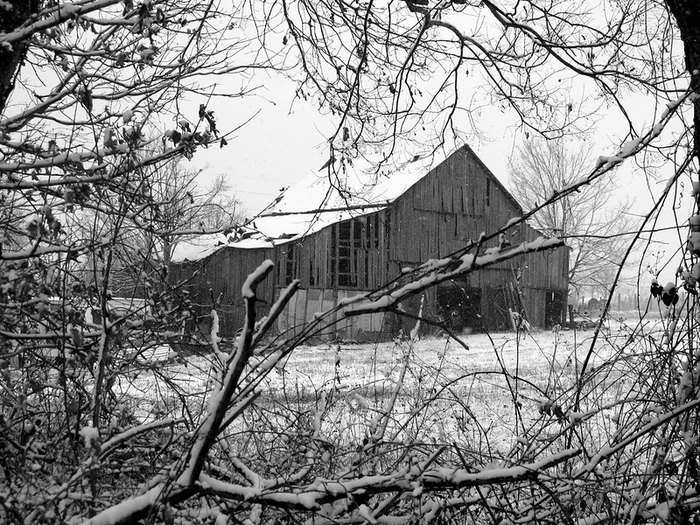 What do you think about the Farmers' Almanac's winter weather forecast for the Bluegrass State? Do you follow along with these predictions? Do you think they're accurate? Share your thoughts with us in the comments!
Winter is still months away, so be sure to soak up lots of fall fun in Kentucky while you can!
OnlyInYourState may earn compensation through affiliate links in this article.
More to Explore
Farmers' Almanac winter weather forecast
What are the best winter hikes in Kentucky?
If the Farmers' Almanac winter weather forecast for Kentucky rings true, you'll want to check out some of the best frozen waterfalls in Kentucky this winter. You can find some of the best frozen waterfalls on these winter hikes in Kentucky; we're partial to treks like the Three Bridges Trail at Carter Caves. Carter Caves State Resort Park is a Bluegrass beauty, boasting beguiling backcountry, forests, creeks, caverns, and waterfalls. After a snow, the park transforms into a real-life winter wonderland that's simply perfect for exploring. We recommend tackling the Three Bridges Trail this winter; it's a 3.3-mile trek that highlights three of the park's best-known natural bridges, which look even more wondrous when blanketed beneath fresh snow.
Another glorious winter hike in Kentucky is at Land Between the Lakes. Now, Land Between the Lakes (LBTL) is an absolutely splendid area with a rich and engaging landscape all year long, but as winter coats the landscape, this dreamy natural space becomes a jaw-dropping nature scene. There are numerous hiking opportunities within LBTL, but we're partial to the Honker Lake Trail, a five-mile loop that traverses some of the best scenery in the area!
Finally, Cumberland Falls is one of Kentucky's crown jewels; this incredible waterfall is nationally recognized as one of the best in the country. It's referred to as the Niagara Falls of the South, and once you experience it for yourself, you'll understand why. Within Cumberland Falls State Park, there's a trail that leads to both Cumberland Falls *and* another incredible cascade, Eagle Falls. It's one of the most picturesque hikes in Kentucky, and a must for all Bluegrass waterfall chasers -- especially if seeing a frozen waterfall is on your Bluegrass hiking bucket list.
Related Articles
Explore Kentucky