12 Incredible Hikes Under 5 Miles Everyone In Kentucky Should Take
It truly is never a bad time for a short hike in Kentucky on one of our many scenic trails. There are places to walk or hike all around the state that offer breathtaking views you won't get anywhere else. Mother Nature has blessed the Bluegrass State with such an abundance of woodland beauty that it would take months to cover it all… but, of course, there are a handful of trails that stand out as some of the best easy hikes in Kentucky. Ready for a dose of outdoor adventure? Here are 12 beautiful short hikes in Kentucky to get you started on your outdoor adventures: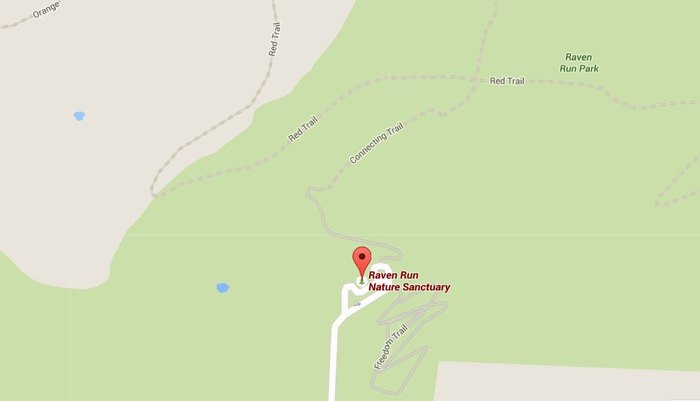 There are both longer and shorter hikes in Kentucky if none of these seem appealing… but these destinations are truly some of the best easy hikes in Kentucky. With so many beautiful spots to choose from, picking the perfect hiking spot can be a challenge. What (and where) are your favorite places to go for a short hike in Mother Nature? Tell us in the comments!
Craving an adventure? Explore these scenic peaks in Kentucky for more outdoor adventure.
OnlyInYourState may earn compensation through affiliate links in this article.
Address: Raven Run Nature Sanctuary, 3885 Raven Run Wy, Lexington, KY 40515, USA
Address: 3501 Lexington Rd, Harrodsburg, KY 40330, USA
Address: Mammoth Cave, KY 42259, USA
Address: Daniel Boone National Forest, Kentucky 40447, USA
Address: Carter Caves State Resort Park, 344 Caveland Dr, Olive Hill, KY 41164, USA
Address: Natural Bridge State Resort Park, 2135 Natural Bridge Rd, Slade, KY 40376, USA
Address: Grayson Lake State Park Rd, Olive Hill, KY 41164, USA
Address: Highland Cemetery, Fort Mitchell, KY 41017, USA
Address: Fort Thomas, KY 41075, USA
Address: include best place for public parking, 1501 Bullock Pen Rd, Covington, KY 41017, USA
Address: Chimney Top Rock Rd, Kentucky 41360, USA
Best Easy Hikes In Kentucky
June 28, 2020
What are the most beautiful hikes in Kentucky?
As this article hints, Daniel Boone National Forest is a fan favorite destination for hiking. However, it is one of many beautiful places to hike in The Bluegrass State. You might also enjoy Dale Hollow Lake State Resort Park, and Cumberland Falls State Resort Park.
Where can I hike to a cave in Kentucky?
Portions of Kentucky are covered with rock overhangs and caves, and other portions hide caverns and even rivers underground. While you can give your legs a rest and take a boat tour of an underground river, it's also worth hiking through caves in Mammoth Cave National Park.
Which state parks should I visit in Kentucky?
Quite frankly, you should visit every state park in Kentucky if you have a chance! There's so much to see and do in each unique landscape. If you're not sure where to start, consider state parks in Kentucky like Lincoln Homestead State Park, Levi Jackson Wilderness Road State Park, and Red River Gorge State Park.