If You Didn't Know About These 10 Swimming Holes In Kentucky, They're A Must Visit
As the warmer months creep ever closer, so does the urge to be around water, and a swimming hole in Kentucky can be like heaven on earth in this case. If we are honest, we'll admit it: our state gets downright muggy. Fortunately for us, our cool rivers and refreshing lakes provide a refreshing escape from the sticky weather. We covered some of the best swimming holes in Kentucky a while back, and now, we've got 10 more great places to add to the list. Here are (more of) our picks for the best swimming holes in Kentucky: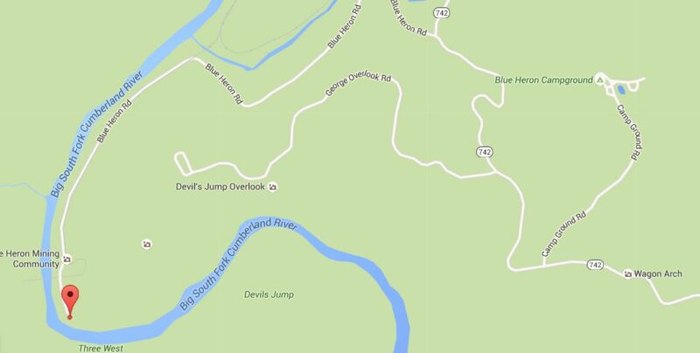 Not every swimming hole in Kentucky has an address, so the provided maps should prove helpful for locating these spots. However, each one is a favored spot loved by the locals, and they will probably know a safe route to get there, too, if you ask politely. Of course, these are just a few refreshing swimming spots to check out if you are in these areas; there's a lot more you could add! What do you think are the best swimming holes in Kentucky? Share your thoughts with us in the comments below!
OnlyInYourState may earn compensation through affiliate links in this article.
Best Swimming Holes in Kentucky
April 08, 2021
What are the best swimming holes in Kentucky?
The best swimming holes in Kentucky are:
Falls Campground
Falling Rock Park
Barren River Lake
Big Rock in Cherokee
Kentucky is a beautiful state with lots of epic swimming spots and holes to choose from. We strongly suggest visiting them all, though that might take a while - there're dozens! However, some of our favorites include "The Quarry" in La Grange (also known by its actual name: Falling Rock Park), where rainwater keeps this swimming hole full and fresh, and Gabe's Branch Falls, in Ages, where you'll find an epic waterfall on top of an outstanding swim spot. If crowds aren't really your thing, that's alright - we've also got plenty of lesser-known swimming holes scattered throughout the state. Eagle Falls in Corbin, for example, rarely has the throngs of people there that more popular spots will.
Are there any swimming lakes in Kentucky?
Yes! The best swimming lakes in Kentucky are:
Laurel River Lake
Lake Barkley
Lake Cumberland
Of course! Swimming holes, swimming lakes - we've got it all in the Bluegrass State. Laurel River Lake is home to some of the most crystal-clear water in the entire state, and of course, there's also always Kentucky Lake, which is the biggest lake east of the Missouri River. Lake Barkley is a great place, not just for swimming but also for watching the sunrise (or sunset). With over 1,000 miles of shoreline at Lake Barkley, you're bound to find a nice, quiet spot without a lot of other people there. Lake Cumberland offers some of the best fishing in the state, on top of clean, crisp water to take a dip in. There are 45 lakes and reservoirs sprinkled throughout the state, and they're all gorgeous!
What are the most beautiful lakes in Kentucky?
The most beautiful lakes in Kentucky are:
Laurel River Lake
Cumberland Lake
Dale Hollow Lake
Buckhorn Lake
Nolin Lake
Oh, boy, where to start? There's Laurel River Lake, which has water so clear you'll feel as if you can drink it (please don't). There are also heavenly lakes like Dale Hollow Lake, Cumberland Lake, Lake Barkley, Barren River, and so many more. With so many options to choose from, it can be a little intimidating at first, but no worries - there's plenty of time to explore every one of them if you so feel like it. In fact, we encourage it - there's nothing better than getting out of the house and adventuring around your home state. You never know what you'll find!