Here Are The 12 Oldest Towns In Kansas... And They're Loaded With History
There's no place like Kansas! Even though Kansas could be considered one of the "newer" states, several of its towns are still filled with lots of fascinating history such as these 12 towns, including the oldest town in Kansas, listed below. If you're a history buff, you'll certainly want to visit the oldest towns in Kansas.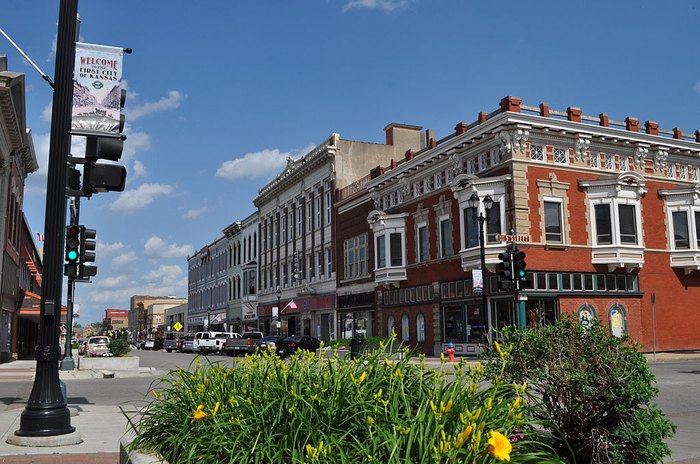 Do you live in any of the oldest towns in Kansas? Let us know in the comments! Now that you've seen the oldest cities in Kansas, check out the tiniest towns in Kansas! You may as well make a road trip out of it.
OnlyInYourState may earn compensation through affiliate links in this article.
More to Explore
oldest towns in kansas
What's one of the oldest places in Kansas that's perfect for a day trip?
One of the oldest places in Kansas that is perfect for a road trip is Lindsborg.
There are many towns located throughout the state of Kansas that are perfect for a visit. One of the oldest places in Kansas that's perfect for a day trip is Lindsborg. Lindsborg is located in McPherson County, Kansas. This quaint town was founded in 1869 by Swedish immigrants, which is a big reason why it's known as "Little Sweden." There are a variety of fun things to see and do in Lindsborg during your day trip. For example, you can search for the town's Wild Dala Horses. These are colorful horse statues located throughout the town. The Höglund Dugout is an interesting place to check out. This is where a Swedish couple once lived. They built their house in this pit. Of course, no visit to Lindsborg is complete without visiting Heritage Square. Heritage Square is home to seven historic buildings, including the 1870 Kansas Pacific/Union Railroad Depot, the 1903 West Kentuck one-room school, the 1904 Swedish Pavilion, an 1870 homestead cabin, and more. You'll love exploring this living history museum. The next time you plan a day trip, consider a visit to Lindsborg. You'll love everything about this Swedish town.
What's the oldest town in Kansas?
The oldest town in Kansas is Leavenworth.
Kansas boasts many towns with lots of great history. One of the most historic towns is Leavenworth, which happens to be the county seat of Leavenworth County. Founded in 1854, Leavenworth is also the oldest town in Kansas. There's also a variety of things to do in this historic town. One thing in particular is visiting the Carroll Mansion, a Victorian-era house where you can view lots of local artifacts. If you enjoy shopping, you'll certainly want to take advantage of Leavenworth's historic district. While here, you'll have access to 28 blocks of locally-owned shops that sell everything from jewelry to home goods. You won't leave empty-handed!
Related Articles