This Abandoned Kansas Hospital Is Thought To Be One Of The Most Haunted Places On Earth
The remoteness of the Kansan prairie can be a little spooky. Of course, the peace and tranquility are fantastic … but sometimes when you're out in an abandoned area, you feel a chill down your spine like the ghosts of the past are right there beside you. If you're looking for haunted places in Kansas, it doesn't get much creepier than the abandoned buildings at Osawatomie State Hospital. This place features a graveyard of nameless bodies and a creepy abandoned bridge. Walking through the property will give you chills. It's said that unspeakable horrors occurred in the hospital when it was still functioning, and that kind of trauma leaves a mark on a place that can never be erased. Locals sometimes share Osawatomie State Hospital horror stories that are spine-chilling. This is such a fascinating place, but we certainly wouldn't want to visit at night!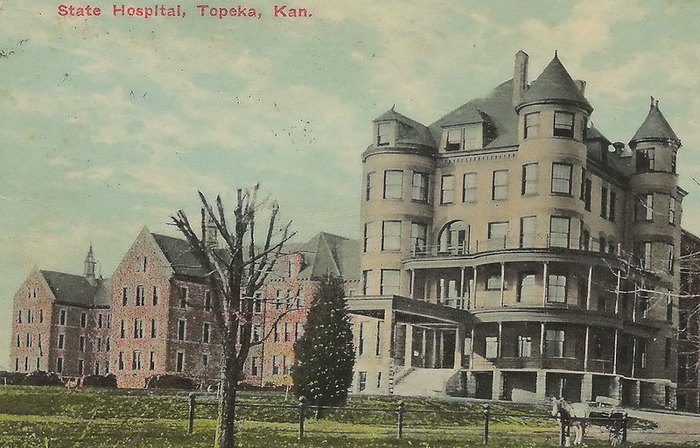 Most of the older buildings that were part of the hospital have been torn down after decades of abandonment. The Asylum Bridge still remains standing and there are many groups advocating for it to be renewed and turned into a landmark. It's possible it's the only bridge of its construction type in the entire world!
Were you familiar with the Asylum Bridge or the haunted grounds nearby? Have you heard of any Osawatomie State Hospital horror stories? Share your stories in the comments! For more places like this, feast your eyes on these amazing photos of abandoned places in Kansas. You may also consider taking a haunted road trip through Kansas. Just make sure you check out our ultimate road trip packing list before you go!
OnlyInYourState may earn compensation through affiliate links in this article.
More to Explore
The Creepiest Places in Kansas
What are the most terrifying places in Kansas?
The most terrifying places in Kansas include:
Jacob's Well. This is a deep, yet tiny pond in the Big Basin Prairie Preserve where it is said many people have died.

Molly's Hollow. There is a large tree in this park where it is rumored that a woman was hanged and her hanging ghost is reported to still be there.

Wolf Hotel Underground Tunnels. The tunnels were used for selling alcohol and as a brothel. A tour will take you to the few open areas.

LeHunt. There was a cement factory here that is now in ruins said to be haunted by a man named Bohr who fell into the concrete.
Find out more about the most terrifying places in Kansas. 
What are the most haunted places in Kansas?
The most haunted places in Kansas include:
Hotel Savoy. This hotel was built in 1888 and it is said that Room 505 is haunted by a woman named Betsy Ward. 

Belvoir Winery. This was once the Odd Fellows Home District and it is rumored to be haunted by orphan children who run around and play.

The Elms Hotel. This hotel had a basement that is now occupied by a pool. Many have said they've seen a man who was killed by the mob haunting this place.

Pretty Boy Floyd's Hangout. The Union Station Massacre of 1933 took place here and people report a door opening by itself and lights shutting on and off.
Discover more about the most haunted places in Kansas. 
What are the most abandoned places in Kansas?
The most abandoned places in Kansas include:
Atlas E Missile Base. This was a cold war missile silo built in the 1950s  that's actually up for sale for $265,000.

Bushong. This was once a booming town with 150 people that was mostly destroyed by fire and now only about 30 people live there.

Diamond Springs. This used to be a stop along the Santa Fe Trail known as the "Diamond of the Plains" but is now a set of abandoned ruins.

Dunlap. This was a place where freed slaves were relocated and ran as a town until the Great Depression sucked the life out of it.
Learn more about the most abandoned places in Kansas. 
Related Articles
Explore Kansas
Featured Addresses

Asylum Bridge, Osawatomie, KS 66064, USA