10 Of The Best State Parks In Kansas For Nature Lovers To Enjoy
There's no better way to adventure around the Sunflower State than by exploring the great outdoors! Kansans are lucky to have access to so many beautiful lakes, parks, and recreation areas, so there's never any shortage of things to do. If you're looking to track down the best state parks in Kansas, start with this list below. Soon, you'll find yourself falling in love with the scenery from all corners of the state.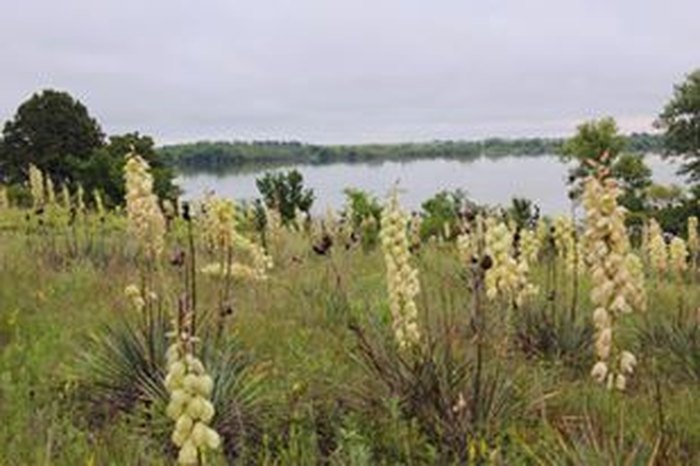 Which park are you going to visit first?
Address: Shawnee Mission Park, Shawnee, KS, USA
Address: Clinton State Park, 798 N 1415 Rd, Lawrence, KS 66049, USA
Address: Geary County State Lake, Lyon, KS 66441, USA
Address: Glen Elder State Park, 2131 180 Rd, Glen Elder, KS 67446, USA
Address: Cheney State Park, 16000 NE 50 St, Cheney, KS 67025, USA
Address: Tuttle Creek Lake, Kansas, USA
Address: Wilson Lake, Kansas, USA
Address: Lake Scott State Park, 101 W Scott Lake Dr, Scott City, KS 67871, USA
Address: Kanopolis Lake State Park, 200 Horsethief Rd, Marquette, KS 67464, USA
Address: El Dorado Lake, Kansas 67042, USA
Best State Parks In Kansas
January 27, 2021
What's the most beautiful hike in Kansas?
While Kansas offers many stunning strolls, it's hard to top Konza Prairie Nature Trail in Manhattan. Not only will you enjoy a few easy miles of scenic hiking, but you can get up close to a river and even hike to the Hokanson Homestead, which was built in 1878 and showcases early Kansas prairie lilfe.
What are the most beautiful lakes in Kansas?
Many of our favorite lakes are listed above, but the Sunflower State has so many that it's hard to chose favorites! Other stunning lakes and ponds here in Kansas include the Fall River Lake, which is located on the Flint Hills, and Milford Lake, which is known for being a great fall leaf-peeping destination and for having clear blue water.
Does Kansas have any natural wonders?
We sure do! Mushroom Rock State Park boasts otherworldly rock formations that will leave you scratching your head. The Monument Rocks, in Grinnell, are so unique that they've landed on the National Historic Landmark list! The Cowley Lake waterfall, in Dexter, has earned recognition from national publications as a stunning cascade worth driving out of your way to see.
Address: Shawnee Mission Park, Shawnee, KS, USA
Address: Clinton State Park, 798 N 1415 Rd, Lawrence, KS 66049, USA
Address: Geary County State Lake, Lyon, KS 66441, USA
Address: Glen Elder State Park, 2131 180 Rd, Glen Elder, KS 67446, USA
Address: Cheney State Park, 16000 NE 50 St, Cheney, KS 67025, USA
Address: Tuttle Creek Lake, Kansas, USA
Address: Wilson Lake, Kansas, USA
Address: Lake Scott State Park, 101 W Scott Lake Dr, Scott City, KS 67871, USA
Address: Kanopolis Lake State Park, 200 Horsethief Rd, Marquette, KS 67464, USA
Address: El Dorado Lake, Kansas 67042, USA