These 7 State Parks In Kansas Are Positively Enchanting In The Wintertime
When it's cold outside, the last thing many of us want to do is go outside into the frigid air. But do you know what you're missing? Winter in Kansas is a beautiful time. Our gorgeous state parks, all covered in snow, make the Sunflower State look like an absolute winter wonderland. These wonderful wintertime scenes are nothing short of enchanting, and you'll want to get out there and enjoy them. No matter how low the mercury is on the thermometer, these state parks to visit in Kansas are at their most beautiful in the wintertime. Bundle up and happy exploring!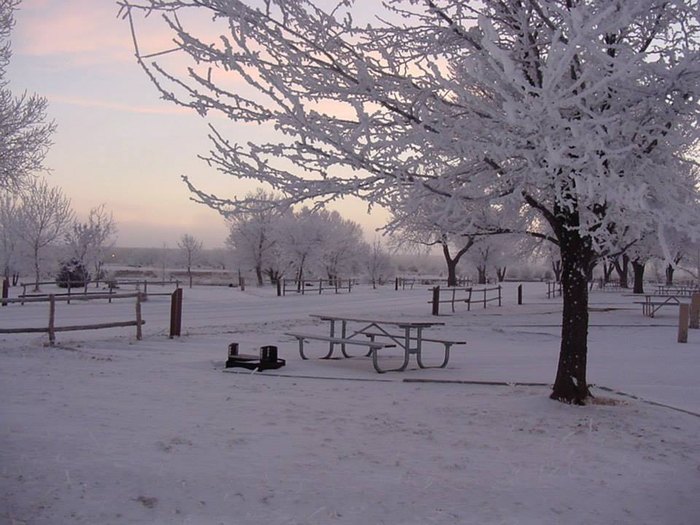 New to winter in Kansas? You should definitely check out this handy guide that includes some tips about how it works here.
OnlyInYourState may earn compensation through affiliate links in this article.
Things To Do Outside In Kansas
January 12, 2022
What are some more of the best parks in Kansas?
Did you know there are 28 state parks in Kansas? That's not even counting our many wonderful municipal parks! We feel like Milford State Park is one of the most beautiful places in the state.
What are some good hiking trails in Kansas?
Looking for great winter hikes in Kansas? There are plenty out there to explore! Check out this list we've compiled. There are plenty that are even more beautiful when covered in snow.
What is winter in Kansas like?
Winter in Kansas is generally mild compared to some other states, but we do at times have drastic temperature extremes. We've also had quite a few instances with extreme snowfall. For example, in 2011, we were hit with a horrific blizzard that resulted in record snowfall.