11 Bizarre Roadside Attractions In Kansas That Will Make You Do A Double Take
Kansas is home to an abundance of wheat, incredible scenery, and some of the weirdest roadside attractions you'll ever see. The next time you're traveling to the Midwest, be sure to stop and visit the following 11 roadside attractions near me. After all, they're some of the most bizarre roadside attractions in Kansas. In fact, some of them are so strange you'll even do a double take.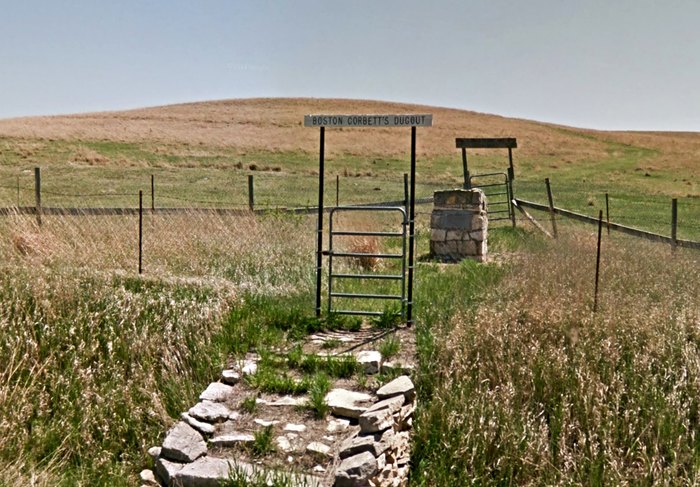 Are you ready to discover even more bizarre Kansas attractions? If so, be sure to check out the 12 Weirdest Places You Can Possibly Go In Kansas.
OnlyInYourState may earn compensation through affiliate links in this article. As an Amazon Associate, we earn from qualifying purchases.
More to Explore
roadside attractions in kansas
What are three Kansas roadside attractions that belong on everyone's must-see list?
Many roadside attractions are located throughout the state of Kansas. While several are quite strange, there are many others that are really unique. Listed below are three Kansas roadside attractions that we believe everyone should see at least once.
1. World's Largest Ball of Twine
The World's Largest Ball of Twine is located in Cawker City, Kansas. It was started in 1953 by Frank Stoeber. It was given to the city in 1961 and currently weighs around 20,000 pounds and is approximately 43 feet in circumference. Each August during the city's twine-a-thon, additional twine is added to the ball. Over the years, the World's Largest Ball of Twine has become one of Kansas' most popular photo ops.
2. Geographical Center of the 48 States
Located 2.6 miles northwest of Lebanon, Kansas is the Geographical Center of the 48 States. There isn't much to do here other than getting your photo made so you can have bragging rights. If you find yourself passing through this area on US highways 36 or 281, it's certainly worth driving to. Don't forget to sign the guest register before leaving.
3. Truckhenge
Truckhenge is located in Topeka, Kansas and is one of the state's most unique art attractions. It was started by Ron Lessman in 2000 and features several antique trucks, a bus, and more. It's part of the Lessman Farm & Catfish Pond, which happens to be private property. Because of this, you'll have to call ahead prior to your visit.
What is one of the weirdest attractions in Kansas?
There are many weird attractions in Kansas, including several that will have you scratching your head. One of the weirdest Kansas attractions is the Museum of Odd. The Museum of Odd is located in Lawrence, Kansas inside the private home of Randy Walker. It features a variety of weird collections and artifacts. For example, during your visit, you'll see everything from 350 sock monkeys to Elvis' toenail. It truly is one of the weirdest places you'll ever visit.
Related Articles