You'll Have Loads Of Fun At These 8 Pick-Your-Own Fruit Farms In Kansas
There are a lot of fruits that are harvested throughout the year. Whether you like strawberries, apples, or peaches the best, there's always a farm in Kansas that can be found growing them. For those of us who don't have any farmers markets near us, picking directly from the farm is the next best thing! These pick your own fruit farms in Kansas are some of our favorites; have you been to them all?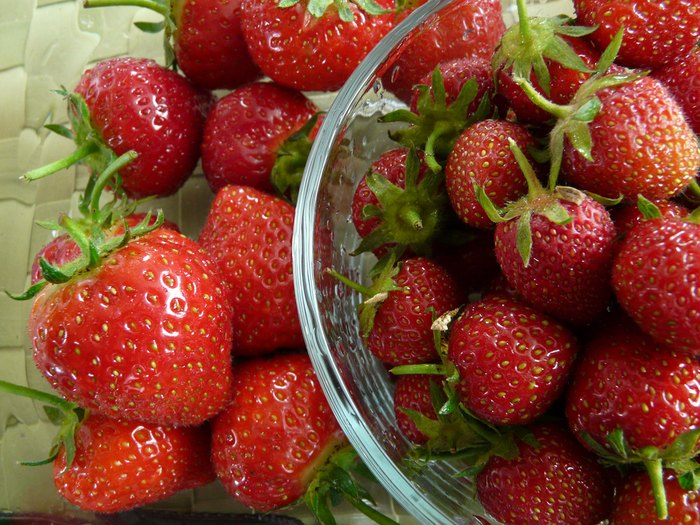 In addition to all the fruits we're looking forward to this year, we can't wait to start planning some awesome hiking adventures in Kansas, too!
OnlyInYourState may earn compensation through affiliate links in this article.
Pick Your Own Fruit
April 26, 2022
Where can I pick fresh fruit in Kansas?  
Kansas is a lovely place to live, filled with farmland galore and never-ending open fields. Did you know, though, that some of that farmland is dedicated to delightful farms where you can pick your own fresh fruit straight from the trees (or vines… or bushes). It's true! There are dozens, and it's impossible to list all of them in one short paragraph, but we do have a few top-rated favorites to share. Among the best places to pick fresh fruit in Kansas are the crown jewels of our state like Gieringer's Family Orchard and Berry Farm, which is in Edgerton. See why it's earned its place as one of the top favorite sources of fresh fruit in Kansas. Then, there's the Stonebriar Farm in De Soto, a quaint family spot that's sure to please with some of the tastiest, freshest fruit in the world. Big Springs Berries in Lecompton and St. Andre Orchard in Atchison are both must-dos for fans of u-pick farms, and the Meadowlark Farm Orchard in Rose Hill is an experience nobody in your family will forget!  
What are some of the best fruit farms in Kansas?  
With so many places to choose from, how on earth do you know where to start? We say start with some of our favorites! Some of the best fruit farms in Kansas – other than the ones mentioned above, of course – include the Rees Fruit Farm, in Topeka, Sunflower Orchards, in Paola, and Sargeant's Berry Farm, in Haysville. Late spring and summer is usually the best time of year for u-pick farms and places, as well as autumn, when you'll find delights like sunflowers, pumpkins, and so much more. There's nothing like going to a farm and picking your own fruit; it doesn't get fresher than this, and Kansas is a wonderful place for it! Get out and explore – you're in the perfect place for it!  
OnlyInYourState may earn compensation through affiliate links in this article.