The Largest Living Ghost Town In America Is Right Here In Kansas
Located in Elk County in southeast Kansas, this tiny town has been hiding right in plain sight. It may be just one of many ghost towns in Kansas, but it still has plenty of life left to keep on ticking. The population's been on a steady decline… since 1880. In 1880, the census listed 513 residents, but that soon dropped to 350 in 1890 before dwindling down to the 2010 census of just 107 residents. These days, the town calls itself the "World's Largest Living Ghost Town" which may just be a rumor, but it's a fun rumor either way.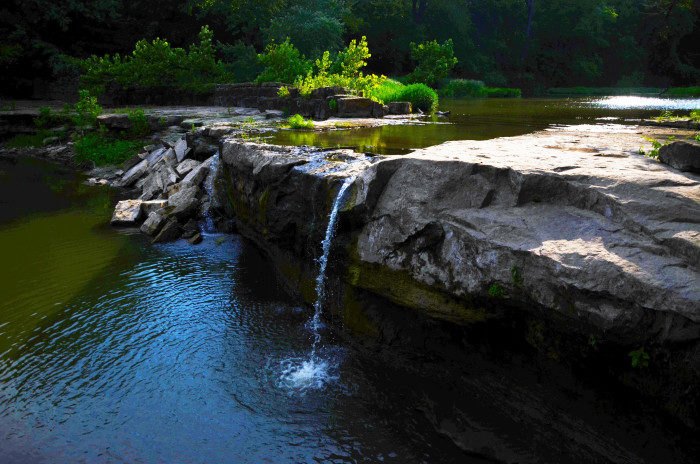 Afterwards, why not check out another town that has a special toilet for you to view? Don't worry, this one is useful if you need it to be. Have an offbeat attraction in Kansas you'd like to see us feature someday? Tell us about it by filling out this form – we love hearing from you!
OnlyInYourState may earn compensation through affiliate links in this article.
Address: Elk Falls, KS 67345, USA
Living Ghost Town in Kansas
October 15, 2021
What are some interesting Kansas ghost towns?  
Kansas is a great state for those of us who are into ghost towns – after all, there's plenty. It's also like you can't drive anywhere in the state without passing through at least one or two suspiciously empty, spooky towns, or abandoned homes and farms. Some of the most interesting Kansas ghost towns include places like Black Wolf, Elk Falls, and Diamond Springs. There are truly too many to try and list in this short paragraph, but if you look up "Kansas ghost towns", you'll see for yourself – there might just be more ghost towns in Kansas than there are bigger cities! Some other great ones include Dunlap (which actually still has some residents, so it's not yet a "true ghost town") and Elmdale, which is awesome especially during fall. For more information about these places and then some, take a look at this list of five creepy ghost towns in Kansas! Visit them all...if you dare. 
Where is Elk Falls Kansas?  
Elk Falls is a ghost town located in Elk County, which is in southeastern Kansas. It's known as the world's largest living ghost town, and despite its ghostly status, it's actually a pretty interesting place (especially during summer, when seasonal shops and galleries are open). Of course, if you ever find yourself in Elk Falls, you have to check out the waterfalls the town was named for! If you find the 1893 Iron Truss Bridge and then follow the river upward, you'll run into the falls. They're pretty photogenic after a good rain, so make sure to try and time your visit to be during spring or summer for the ultimate experience.