Here Are The Best Times And Places To View Fall Foliage In Kansas
Whether you want it or not, fall is headed our way! Even as you lose your warm days full of sunshine, there are plenty of gorgeous colors to look forward to in the next couple of months. The Sunflower State will soon turn into a sea of red, orange, and yellow leaves that bring us into a beautiful fall season. This map published annually by Smoky Mountains shows us just about what time is the best to view fall foliage in Kansas. Wondering when leaves change in Kansas? Let's take a look!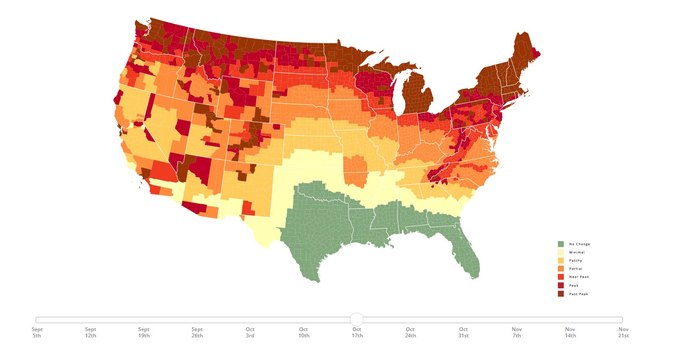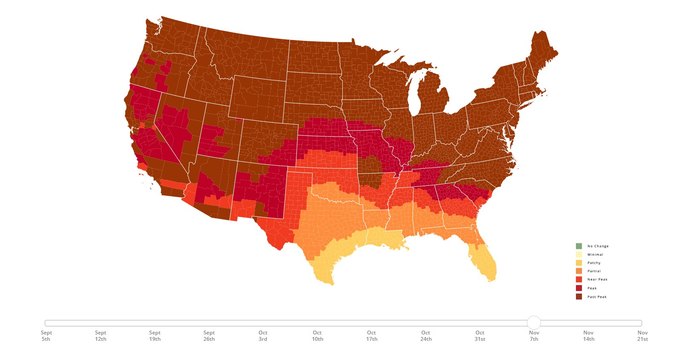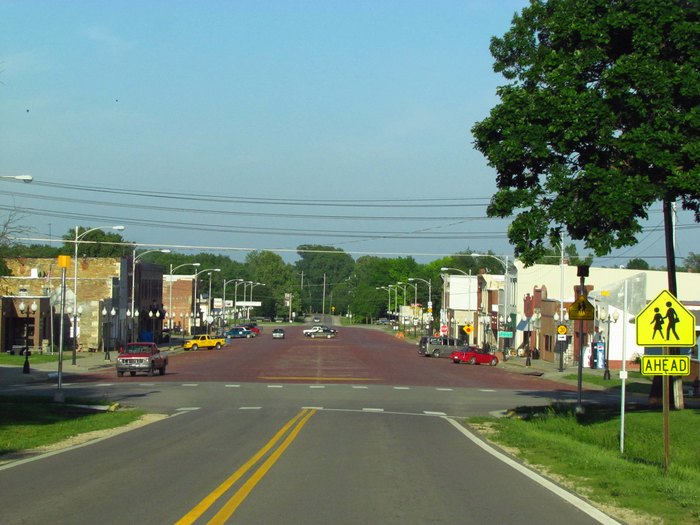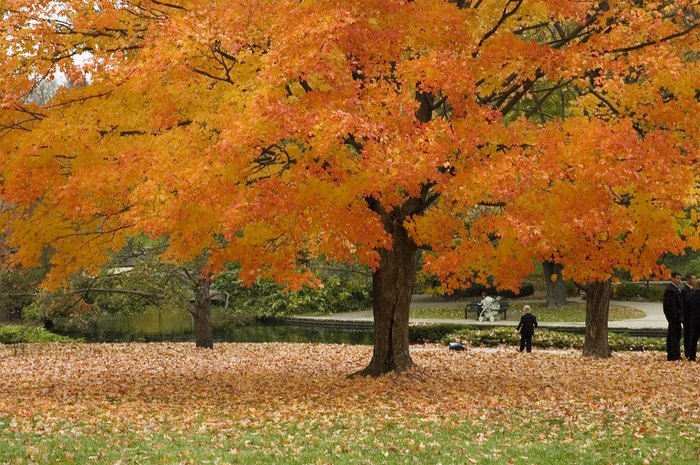 In addition to these maps of when you'll find the brightest leaves, why not plan for this scenic Kansas road trip to view fall foliage with those dates in mind? After all, what better time for an adventure than now?
When Do Leaves Change Color In Kansas
September 13, 2022
Do leaves change color in Kansas? 
They absolutely do! Kansas is a gorgeous state all year (okay, sometimes winter can get a little challenging, but at least it's pretty), and during the fall, it becomes especially brilliant. Far too many people dismiss our Kansas as a "flyover" state, and honestly, they're simply incorrect. Kansas is beautiful, and it's even more so perfect in autumn.  
When do leaves change color in Kansas?  
No matter which part of Kansas you hail from, you're sure to either be steeped in or surrounded by brilliant color at some point. Fall color in Kansas comes faster to the heights than to the lowlands, and northern Kansas begins to see color first, sometimes even as early as late August and early-to-mid September. By the time mid-October rolls around, the entire Sunflower State should be awash in vibrant golds, crimsons, and oranges, stunning residents and visitors alike with its unexpectedly incredible beauty. Come the end of October into November, and the leaves will mostly be past their prime, though you can still spot stragglers that are a little late compared to the others.  
Where can I find the best fall foliage in Kansas? 
Kansas is a great state for leaf-peeping! You can find some truly pristine fall foliage in Kansas everywhere you turn, though we do have a few favorite destinations for fall colors in Kansas you can't miss. Many of the incredible state parks in Kansas are perfect for fall colors, like Eisenhower State Park in Osage City and Cross Timbers State Park in Toronto. Kansas City is an amazing place for vibrant autumn leaves, and we also totally love our natural recreation areas, too. Head to Belle Plaine and check out the amazing Bartlett Arboretum for an autumn adventure you'll never forget, and then add the Overland Park Arboretum to your list if you haven't already.