The 22 Very Best Day Trips You Can Possibly Take In Kansas
We know you're probably thinking about how there's no way there can be 22 awesome day trips in Kansas. Well, we're here to tell you that you're wrong (sorry)! In fact, there's plenty more, too, but we figured "22" is a large enough serving of some of the best day trips in Kansas that fill our state from border to border. You'll love these great ideas for your next epic Kansas day trip: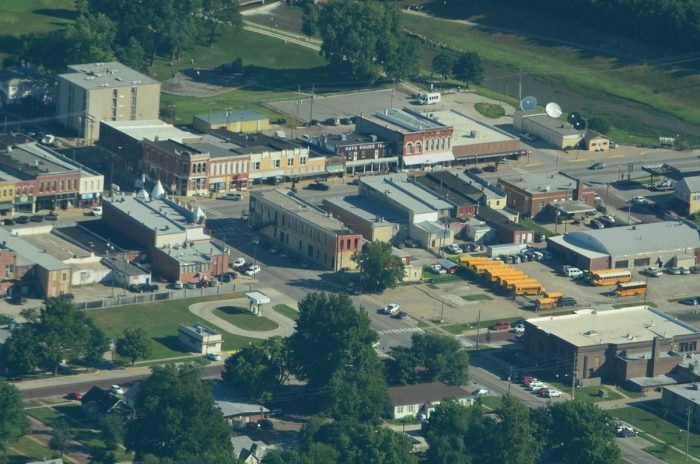 If you are looking for spontaneous day trips in Kansas this list is a good place to start. Have you been to any or all of these places yet? Tell us all about the best day trips in Kansas you have discovered! We love hearing from you.
OnlyInYourState may earn compensation through affiliate links in this article.
More to Explore
Best Day Trips in Kansas Near Me
Where are some must-visit places in Kansas?  
Some must-visit places in Kansas include:
People don't give Kansas enough credit. Like everywhere else, Kansas is a state with interesting history, vibrant landscapes, and so much more to offer visitors than just being "flat", as it's often called. Some must-visit places in Kansas that we love include gems like the epic Kansas Cosmosphere and Space Center, in Hutchison, which is an incredible look at the cosmos and heavens above from a scientific perspective. We also love a lot of Kansas's amazing natural wonders, like Little Jerusalem Badlands State Park and just about all of our incredible waterfalls. Really, any of Kansas's 28 breathtaking state parks are worthy of a day trip all its own. You'll learn to see Kansas in a totally different way, and you'll fall in love with its beautiful landscapes, geology, and natural history. Oh, and while you're here, you definitely can't pass up some good old-fashioned Kansas City barbecue. Good luck choosing – there are hundreds of must-visit spots around. For a more complete list of our favorites, take a look at this article!  
Where are some interesting historic places in Kansas? 
Some interesting historic places in Kansas include:
History buffs will love spending time in Kansas. It's a state full of history galore, and we love places like the first territorial capitol, which is in Fort Riley, and Fort Hays in Hays is as interesting as it is historic. If you're near Republic, check out the Pawnee Indiana Museum; Hanover is home to the old Hollenberg Pony Express Station, and you can also find nature preserves, natural history museums, and more all over the state. There are so many places across the Sunflower State that are as educational as they are scenic or historical; we strongly encourage folks to explore as much of the state as possible. 
Related Articles
Explore Kansas