The Gorgeous 1.2-Mile Hike In Kansas's Indian Rock Park That Will Lead You Past Two Waterfalls On The River
This short, nice hike is a great something to do outdoors in Kansas while still getting something out of it. Two waterfalls should do it! Indian Rock Park is a beauty to behold in many seasons, just make sure you have the right footwear. Need to find waterfalls near me? Look no further than this amazing Kansas hiking trail: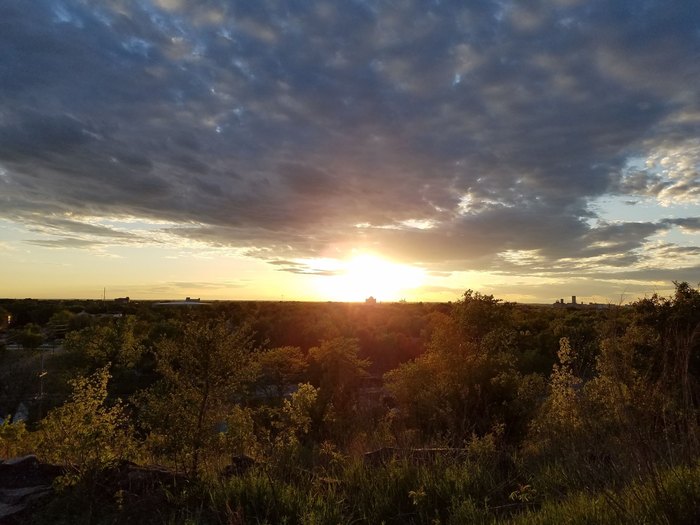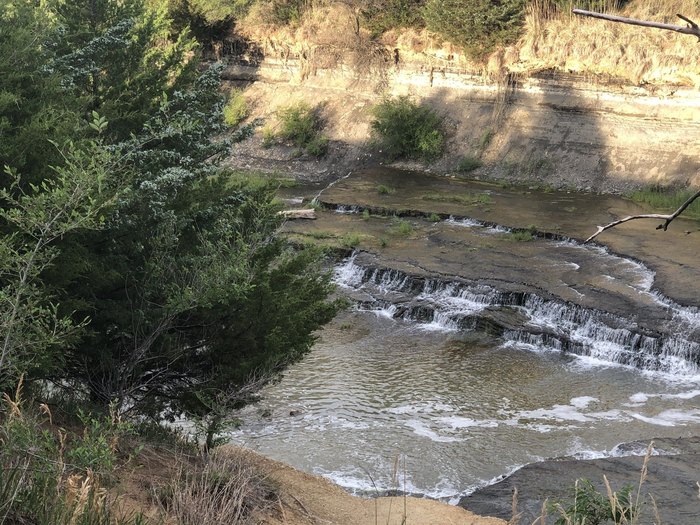 If you know of a beautiful hike near you, tell us all about it with our attraction nomination page! We take your suggestions and show the world how beautiful and cool Kansas can be. What are your favorite Kansas waterfalls? Tell us your thoughts in the comments!
Address: 1500 Gypsum Ave, Salina, KS 67401, USA
Waterfalls Near Me
May 27, 2022
What are some of the best waterfall hikes in Kansas?  
Kansas is a beautiful place with an absurd amount of beautiful hiking trails weaving all over the state. Many of these amazing hiking trails in Kansas come with an extra treat: a waterfall! We just so happen to have a decent handful of waterfall hikes in Kansas we love. The Santa Fe Lake North Trail in Augusta, Kansas, is beautiful and easy; it's just under four-and-a-half miles long, and it's a delight all the way through. We also love the legendary Seven Mile Creek trail in Lansing, which is 1.2 miles in length, easy, and features a modest waterfall and an arched bridge. 
Are there any amazing hiking trails with waterfalls in Kansas?  
There are more than just the hiking trails with waterfalls in Kansas listed above! There's also the Indiana Rock Trail, in Salinas, which is 1.2 miles long, and the Geary Falls Trail at the Geary Falls Fishing Lake and Wildlife Area is quite breathtaking. If you're looking for something that is easy, short, and sweet, be sure to embark upon the Alcove Springs Trail at Alcove Springs Park. That Kansas hiking trail is just a half-mile in length and leads to some of the most beautiful scenery you'll find in the Sunflower State.  
How many waterfalls in Kansas are there?  
Though nobody is quite sure just how many waterfalls in Kansas there are, we do know that there are at least 100 of them peppered all over the state. Some of them are quite small and might depend on rainfall or snowmelt to flow, and others are a bit more impressive. It is believed that Geary Falls is the tallest waterfall in Kansas, at 35 feet in height. That doesn't sound like much when you compare them to something like, say, Niagara Falls, but don't let that fool you – they're quite high, and absolutely lovely. Some of our other favorite waterfalls in Kansas include the Rock Creek Waterfall, Butcher Falls, and Santa Fe Lake Falls. No matter which Kansas waterfalls you choose to check out, you're in for a real treat.   
Address: 1500 Gypsum Ave, Salina, KS 67401, USA