Five Different Planets Will Align In The Kansas Night Sky During An Incredibly Rare Display
No matter what age you are, the night sky is a fascinating thing. It's incredible to look up and think how much is going on up there and how small we really are here on planet Earth. Looking up at the night sky is going to be exceptionally impressive this month, though, because we're being treated to a rare astronomical display. Five different planets will be aligned in a "planetary parade" that is incredibly rare. The best part about this occurrence is you don't even need any special equipment to witness it – no telescope or special binoculars are required! Just wake up early and head out to a dimly lit area to check out the Kansas sky.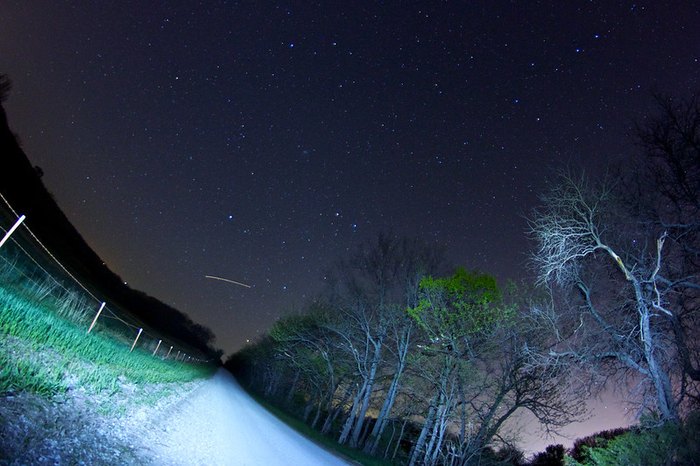 Are you planning to set your alarm to view this celestial event in the Sunflower State? We've got some great dark sky parks in Kansas that are fantastic spots to view the planetary parade!
OnlyInYourState may earn compensation through affiliate links in this article. As an Amazon Associate, we earn from qualifying purchases.
More to Explore
Planets Visible In Kansas
What are some of the best places to view the planets visible in Kansas?
Kansas is a wide, open state home to wide, open skies, and there are numerous places all over the state perfect for viewing the planets and stars. Some of our favorite places to appreciate the night sky in Kansas include:  
The Glacial Hills Scenic Byway – find the tallest hill and make your temporary stargazing home on it.

 

The Tallgrass Prairie National Preserve – this is Kansas at its finest. This is 100 percent pure Kansas. What's better than that? Not a whole lot, except for maybe stargazing here.

 

Mount Sunflower – this is Kansas's highest point, and at night it gets quite dark, making it the perfect escape for any amateur astronomer.

 
Learn more about our favorite stargazing destinations in Kansas.   
Where else can I go stargazing in Kansas?
Obviously, the list isn't limited to only the above-mentioned places; there are lots more! Other than the big cities, there are TONS of amazing rural areas with endless dark skies, like:  
Cross Timbers State Park – a lot of our awesome state parks would work for this, but Cross Timbers is particularly beautiful.

 

Sheridan Wildlife Area – a hunting preserve by day and a stargazing mecca by night.

 

Goodman State Fishing Lake – this lake way out in southwestern Kansas is perfect for night sky enthusiasts to enjoy.

 
Learn more about all the amazing dark sky locations in the United States.  
What are some amazing natural wonders in Kansas?
The list of Kansas's natural wonders doesn't begin and end with its dark night skies. If you're interested in other natural wonders in Kansas, be sure to check out ones such as:  
Pillsbury Crossing – we think chasing waterfalls is a great idea, no matter what that song might have told you.

 

Mushroom Rock State Park – this park is full of bizarre-looking geological oddities that are very unusual for Kansas's landscape.

 

Monument Rocks – another geological wonder nestled in the Sunflower State, you'll find these in Gove County.

 

Gypsum Hills – one word: photogenic!

 
Learn more about all of these natural wonders in Kansas and then some.   
Related Articles