Step Inside The Creepy, Abandoned Town Of Dunlap In Kansas
Through the years, Kansas has been home to numerous towns that were at one time prosperous and promising, but eventually collapsed due to a number of varying factors. One of these (near) ghost towns is that of Dunlap, a town of 30 located in Morris County. While the town itself is not haunted per se, this photo essay by photographer Patrick Emerson makes it plain to see why some now consider Dunlap to be the creepiest abandoned town in Kansas.
Founded in 1869 by Joseph Dunlap (an Indian agent for the Kanza tribe), Dunlap was a prime relocation spot for hundreds of recently freed slaves. During its prime, Dunlap was home to hundreds of residents and dozens of businesses, including a blacksmith shop, hardware store, grocery store, ice cream parlor, flour mill, butter and cheese factory, restaurant, bank, hotel, and churches. During the Great Depression, the town began to decline and the once healthy economy was no more. The town is now home to only 80 residents and several abandoned buildings.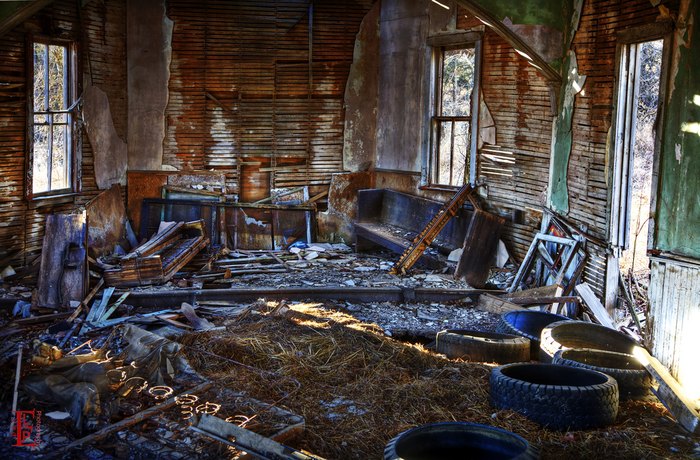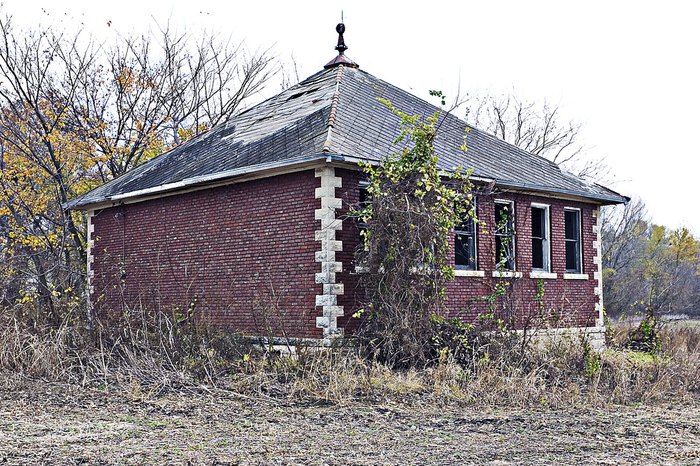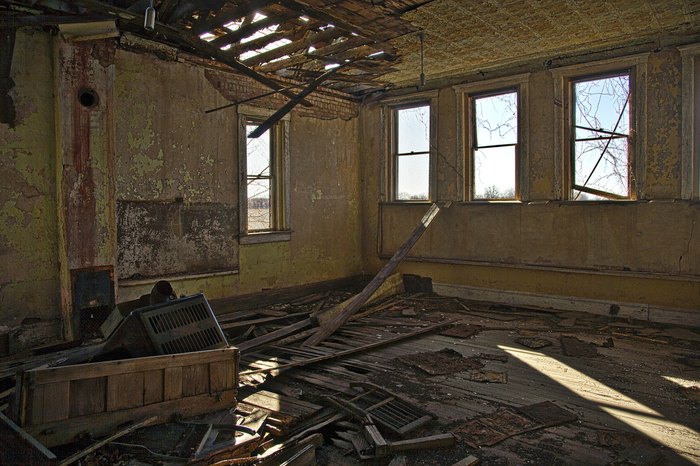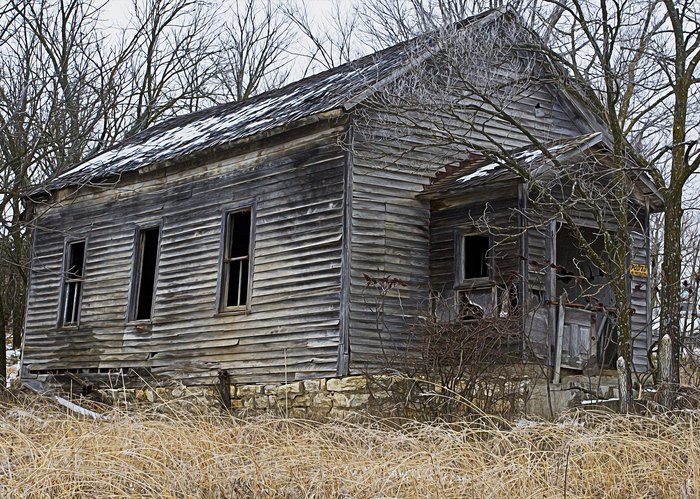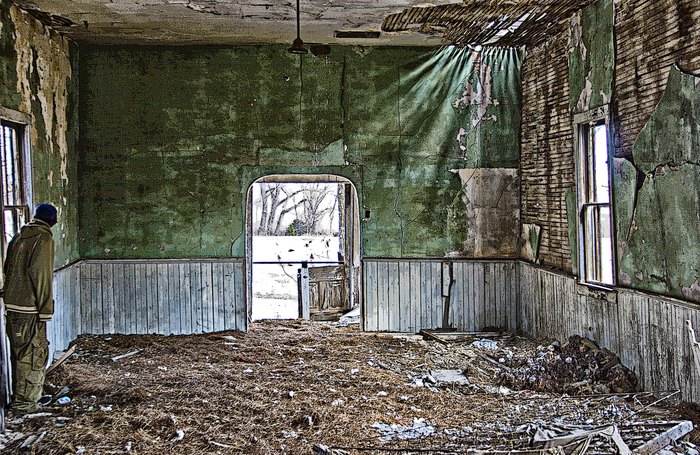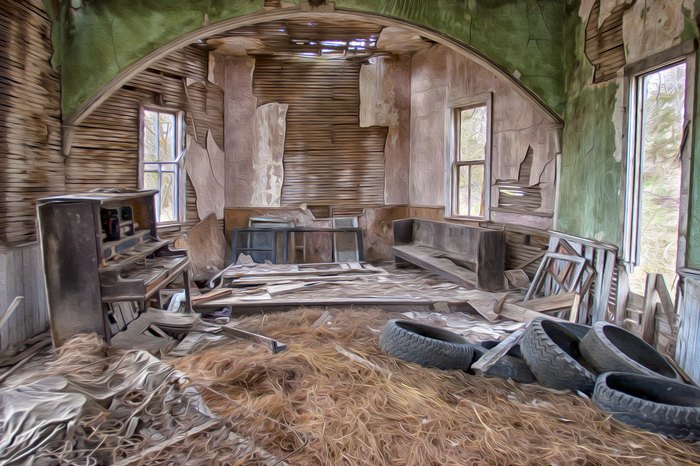 There's a great deal of beauty encompassed in these images, but there's a certain sadness to them, too. Have you ever visited a ghost town in Kansas or elsewhere in the nation? We'd love to hear about your experience! And let us know your opinion of the creepiest abandoned town in Kansas.
For even more historic locations, check out the Remnants Of These Abandoned Kansas Locations That Are Hauntingly Beautiful.
OnlyInYourState may earn compensation through affiliate links in this article.
More to Explore
The Creepiest Abandoned Town In Kansas
What other abandoned places are there in Kansas?
"Toto, I've a feeling we're not in Kansas anymore." Some associate this iconic line with the Wizard of Oz, a 1939 classic that continues to delight visitors to this day. For others, they've uttered a very similar line upon discovering abandoned places in Kansas. Abandoned places rank among the scariest places in Kansas, as the lingering essence of human impact is slowly being extinguished by Mother Nature. Even the holiest places, like churches, can be abandoned by man and reclaimed by nature. If you're truly adventurous, you simply must set out to explore Kansas' many abandoned towns and buildings.
Are there any hiking trails to abandoned places in Kansas?
Whether you are a thrill seeker or a seeker of solace, hikes offer a dreamy escape from reality here in Kansas. If you're still craving adventure along abandoned routes, you must hike to an abandoned railroad trail. Not enough to satiate your desire for adventure? Take a trip to an abandoned castle, or set out to find the ruins of a dairy farm. You'll find that our landscape is incredible… even when it has grown largely abandoned.
What ghost towns can you find in Kansas?
Visitors will be delighted to discover a number of ghost towns in Kansas, which come in varied levels of preservation. Little is left of Le Hunt, yet it has remained an iconic setting for local legends. Elmdale is still home to a few residents, though most of its population has since abandoned the community. These are just two of several ghost towns in Kansas – the truth is that there are enough forgotten communities to comprise an entire cross-state road trip!
Related Articles