Here Are 9 Things You Can Only Find In Kansas
There are a lot of things local to the U.S., or just to the Midwest, but there's not much we have that's just for Kansans. We do have some pretty cool things here, though, that other states haven't even thought of. If you've ever wondered what is Kansas known for, the list of nine things below is a great place to start. Each of these things are unique to the Sunflower State and are definitely worthy of a visit.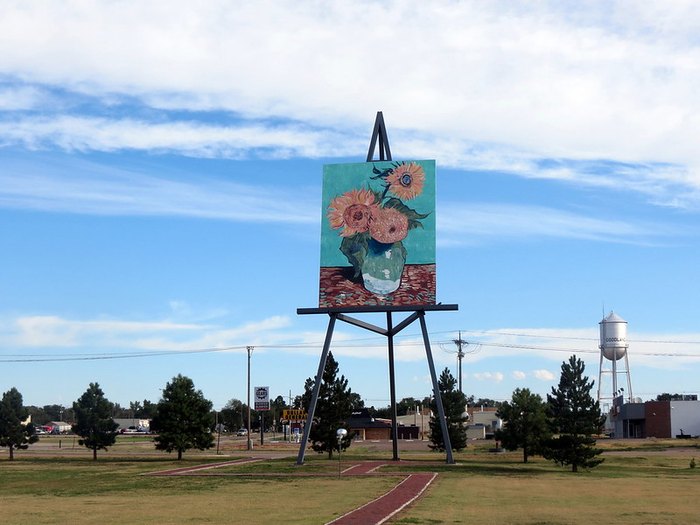 Have you ever visited any of these nine Kansas attractions? If so, please share your experience(s) with us in the comments below. Also, share with us any other attractions you'd add to this list.
OnlyInYourState may earn compensation through affiliate links in this article.
what is kansas known for
June 11, 2022
What are three things you can find with world records in Kansas?
There are several things you can only find in Kansas, including some that hold world records. Listed below are three things you can find with world records in Kansas, and you'll want to check each of them out.
1. World's Largest Ball of Twine
The World's Largest Ball of Twine is located in Cawker City, Kansas. Frank Stoeber started winding the giant ball of twine on December 24, 1953. It weighs nearly 20,000 pounds and is 43 feet around. An annual Twine-A-Thon is celebrated each third weekend of August. During this celebration, the community gathers to add more twine to the ball.
2. World's Longest Yellow Brick Road
In Sedan, Kansas, you'll find the World's Longest Yellow Brick Road. It wraps around the downtown area and is comprised of more than 11,500 bricks with the names of people, organizations, and schools inscribed on them. All 50 states are represented on these bricks, in addition to 28 foreign countries. You can even purchase a brick and add your own name.
The World's Largest Easel is located in Goodland, Kansas. It's 80 feet tall and is currently holding a 32x24 sunflower painting that's a version of "Three Sunflowers In A Vase" by Van Gogh. This easel, which weighs 45,000 pounds, is standing near the center of town, approximately a half mile off I-70 along HWY 24.
What's one of Kansas' most popular roadside attractions?
Like every other U.S. state, Kansas is home to several roadside attractions that'll stop you in your tracks. One of these is Big Brutus. Big Brutus is located in West Mineral, Kansas and is the World's Largest Electric Shovel. It's 16 stories tall and weighs 11 million pounds. This Bucyrus-Erie model 1850-B electric shovel was able to dig 69 feet into the earth before it officially retired in 1974. Big Brutus is currently one of Kansas' top landmarks.