7 Secluded Kansas Campgrounds That Are Great For A Relaxing Getaway
Kansas campgrounds are perfect for spending quality time by yourself or with friends and family. Though quiet camping spots around holidays like Labor Day or the 4th of July are hard to come by, these spots are usually quiet year-round, with many including plenty of private space.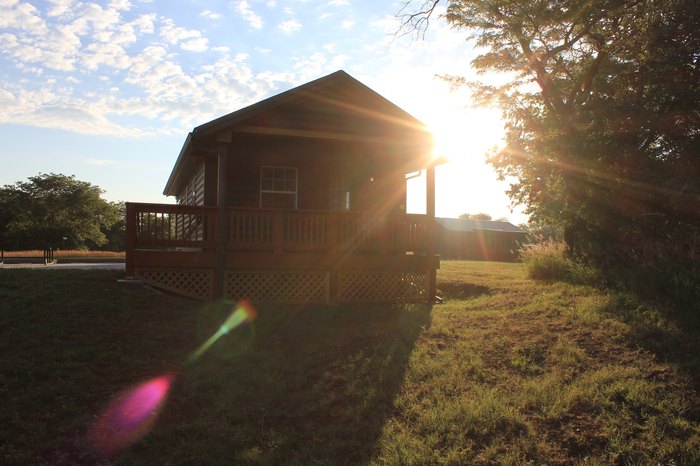 Have you ever been to any of these secluded camping spots? What are some of your favorite hidden camping spots in Kansas? Tell us in the comments!
Of course, if you don't mind noise and just want to camp somewhere beautiful, Kanopolis Lake State Park is a perfect choice.
OnlyInYourState may earn compensation through affiliate links in this article. As an Amazon Associate, we earn from qualifying purchases.
More to Explore
The Beauty of Kansas
What are the most popular restaurants in Kansas?
If you don't feel like cooking every night while at your Kansas campground, consider some of the most popular restaurants in Kansas:
Hays House Restaurant & Tavern: This American restaurant in Council Grove is actually historical as it was built by Daniel Boone's grandson in 1857. Today, you can grab some chicken fried steak or meatloaf here.
Joe's Kansas City BBQ: At this spot, choose from your favorite BBQ options like ribs, pulled pork, brisket, chicken, and more. There are also a few other locations in the state.
Carolyn's Essenhaus: You'll find this café over in Arlington. Grab some of their freshly baked goods like bread or cinnamon rolls. Or choose from a variety of meals like omelets or sandwiches.
Which state parks should I visit in Kansas? 
Be sure to make time to explore other things aside from your hidden camping spot. Like some of these state parks in Kansas:
Tuttle Creek State Park: This 1,200-acre park is located in Manhattan. Enjoy the waters of the reservoir on a canoe, kayak, or even pedal boat. It's also a great spot to catch white bass and trout. You can also swim and horseback ride here.
Lake Scott State Park: You'll find this awesome 1,280-acre park over in Scott City. There's a great swimming beach where you can also fish, canoe, or pedal boat. You can also explore the northernmost pueblo in the nation here.
Clinton State Park: Located in Lawrence, this 1,500-acre park offers a variety of activities like fishing and hiking. And it's also a great spot for biking, with a 25-mile trail system that offers fun for both beginners and expert bikers.
What are some of the best places to swim in Kansas?
If you are yearning to get in the water in the Sunflower State, check out some of the best places to swim in Kanas:
Lake Afton: Located in Goddard, this 258-acre lake has three designated swimming areas. You can also ski, fish, boat, and even camp here.
El Dorado: This lake is located in Dorado. It is 8,000 acres and has two beaches as well as plenty of opportunities to hike and camp near to it as well as fish in it.
Related Articles
Explore Kansas