Take These 12 Incredible Kansas Hikes, One For Each Month Of The Year
We've picked out 12 great trails for you to consider instead of sitting at home. Why not take a weekend every month to get outside? Though you don't have to take these once a month, we'd like to dedicate the best hikes in Kansas to each month this year for a great time. Get out there into nature and make sure you breathe some fresh air.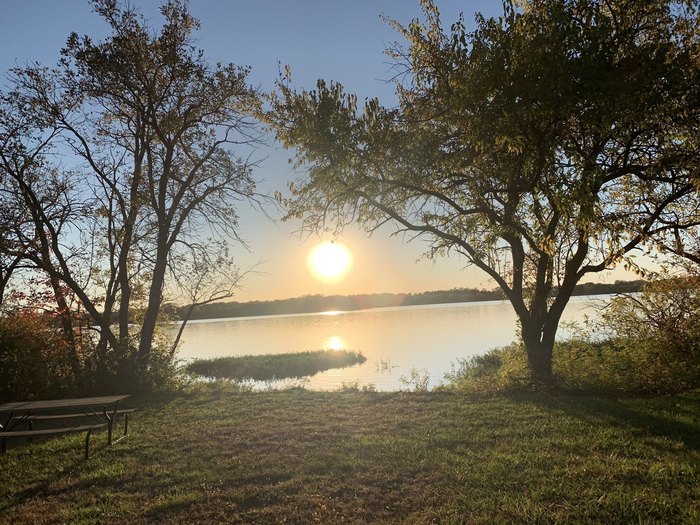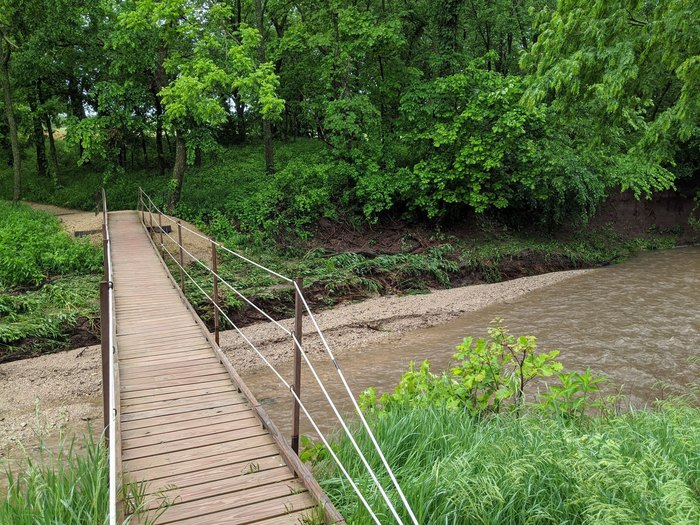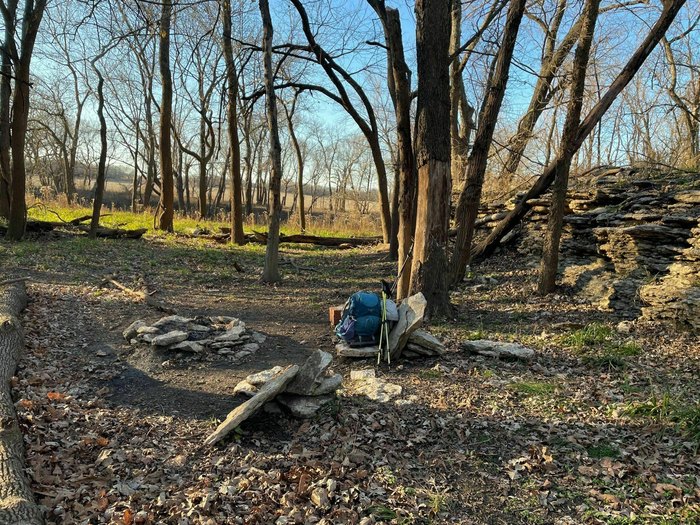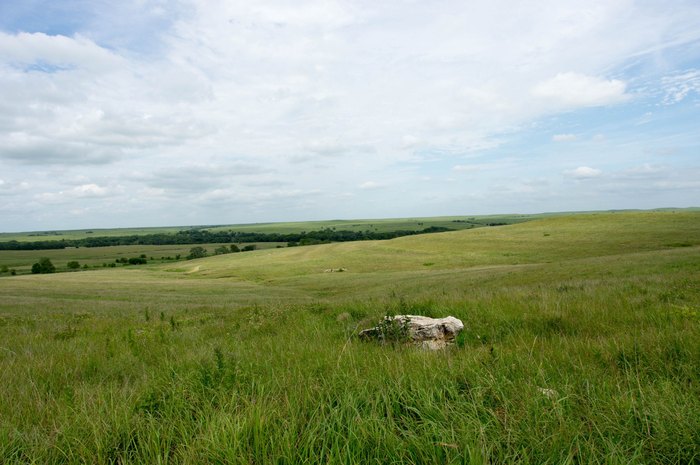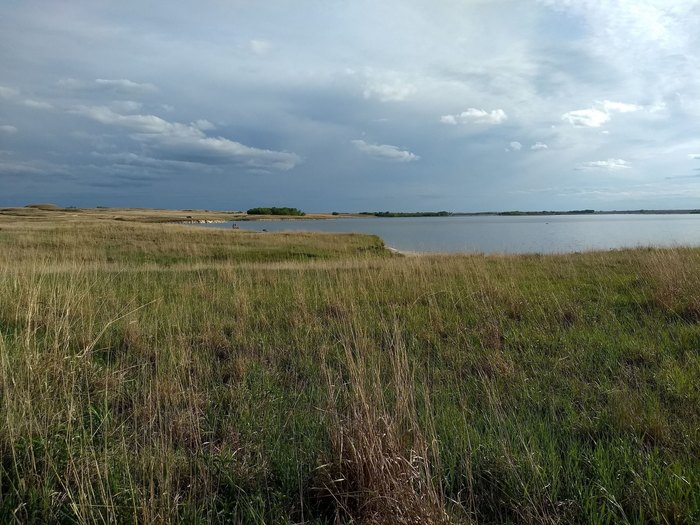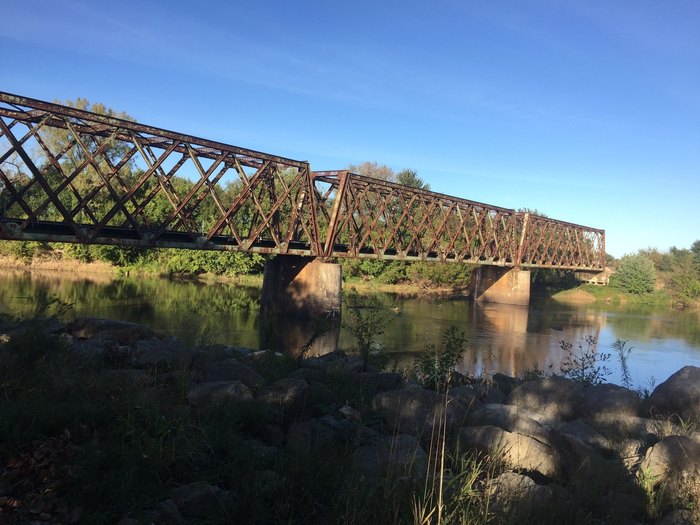 If you know of a great trail you plan to explore, tell us about it! We have a submission box for all of your great hiking ideas that need some attention.
Address: Teter Nature Trail, 2998-2246 NE Shady Creek Access Rd, El Dorado, KS 67042, USA
Address: On The Rocks Trail, On The Rocks Trl, North Carolina 28607, USA
Address: Santa Fe Lake, 11367 SW Shore Dr, Augusta, KS 67010, USA
Address: Konza Prairie - Kings Creek Loop, Manhattan, KS 66502, USA
Address: Elk River Hiking Trail, Elk City, KS 67344, USA
Address: Cedar Bluff State Park- Bluffton Area, 32001 KS-147, Ellis, KS 67637, USA
Address: Prairie Walking Trail, Prairie Walking Trl, Valley, KS 67644, USA
Address: Southwind Nature Trail, CCMV+W2, Strong City, KS 66869, USA
Address: Wilson State Park East Loop, 15th St, Sylvan Grove, KS 67481, USA
Address: Linear Trail, Manhattan, KS, USA
Address: Meade State Park, 13051 V Rd, Meade, KS 67864, USA
Address: Marsh Trail, Beaver, KS 66948, USA
Best Hikes in Kansas
June 19, 2022
Where can I hike to a cave in Kansas?
The colorfully named Horse Thief Trail is a great place to hike to a cave in Kansas. The trail is not too long, so it's a good choice for all hikers to check out. You'll get to experience different landscapes, from prairie to lake. The highlight, of course, is getting to go inside the cave! There are also striking rock formations that will make you stop and stare right on the trail. You'll also get to summit a mountain! This is definitely a trail you won't soon forget.
Can I hike to abandoned places in Kansas?
Yes, you can definitely hike to abandoned places in Kansas! Check out these hikes that will lead you to amazing ruins that you can explore. You'll feel like a historical figure yourself! Coronado Heights in Lindsborg is a really exciting place to visit, as there is an abandoned castle at the top! Its history is rooted in the discovery of gold. In Flint Hills, you can hike to some spooky abandoned schoolhouses, which will certainly spark your curiosity as you approach them. 
What are the most beautiful lakes in Kansas?
There are so many beautiful lakes in Kansas that you might not know where to begin. We are here to help with 10 suggestions that you will love. If you're looking to spend the night by the water, check out Tuttle Creek Lake in Manhattan. There's nothing like sleeping in a tent in the endless grass surrounding the lake. In the fall, you've got to go to Milford Lake for its lovely autumn leaves. The reflection of all the colorful foliage in the water is to die for! 
Address: Teter Nature Trail, 2998-2246 NE Shady Creek Access Rd, El Dorado, KS 67042, USA
Address: On The Rocks Trail, On The Rocks Trl, North Carolina 28607, USA
Address: Santa Fe Lake, 11367 SW Shore Dr, Augusta, KS 67010, USA
Address: Konza Prairie - Kings Creek Loop, Manhattan, KS 66502, USA
Address: Elk River Hiking Trail, Elk City, KS 67344, USA
Address: Cedar Bluff State Park- Bluffton Area, 32001 KS-147, Ellis, KS 67637, USA
Address: Prairie Walking Trail, Prairie Walking Trl, Valley, KS 67644, USA
Address: Southwind Nature Trail, CCMV+W2, Strong City, KS 66869, USA
Address: Wilson State Park East Loop, 15th St, Sylvan Grove, KS 67481, USA
Address: Linear Trail, Manhattan, KS, USA
Address: Meade State Park, 13051 V Rd, Meade, KS 67864, USA
Address: Marsh Trail, Beaver, KS 66948, USA