Terrace Park Beach Has Some Of The Clearest Water In Iowa
Terrace Beach Park is located on the southern reaches of West Lake Okoboji, Iowa's most popular and deepest natural lake. The park was once a private beach wonderland owned by the Green family who developed the beach area from a series of natural sand hills. The beach was donated to the town of West Okoboji and included nearly a quarter-mile of some of the best sand in the Iowa Great Lakes region. The beach was formerly known as Green's Beach and is one of Okoboji's best swimming areas. But what, you might be wondering, is all the fuss about?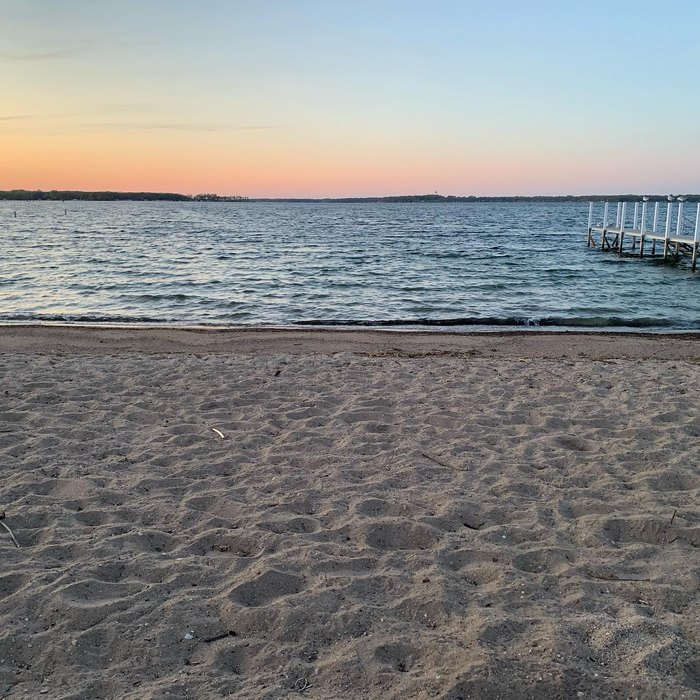 If you are planning a trip here you may want to check out this website for information on water temperature and water levels. Typically the water temperatures reach a peak of nearly 80°F around the first of July. That temperature is nearly maintained until September when it begins to decline rapidly. This is a great spot for swimming, but know that it is at your own risk as there are no lifeguards on duty. The beach is open year-round from 8:00 a.m. to 9 p.m. and no pets or alcoholic beverages are allowed. If you love clear, clean water, here's another spot you need to visit.
OnlyInYourState may earn compensation through affiliate links in this article.
Address: Terrace Beach Park, Okoboji Blvd, Milford, IA 51351, USA