There's Something Magical About These 10 Iowa Lakes In The Summer
Not to be outdone by our friends up north, Iowa boasts a healthy population of lakes and reservoirs that you don't want to miss out on this summer. Whether you are planning a wholesome family vacation through America's heartland, or you are a master angler looking to test your skills in new environments, you will never forgive yourself if you overlook the magnificent spectacles that are the most popular lakes in Iowa. Get ready to spend these warm summer nights at some of the clearest lakes in Iowa.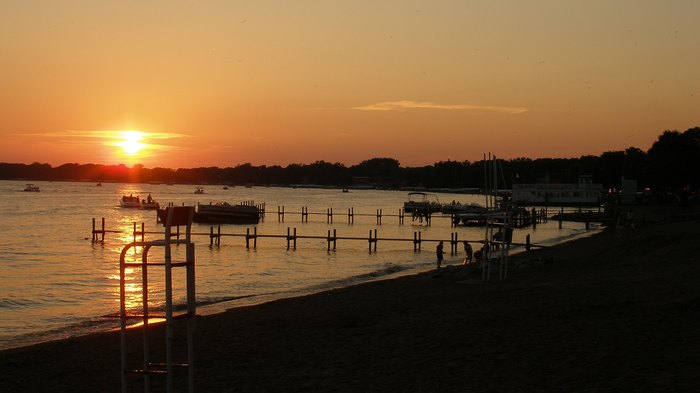 Whether you are seeking out the clearest lakes in Iowa for swimming, boating, or fishing, these wonderful Iowa lakes are ready and waiting for you to enjoy them.
This summer is going to be filled with long, hot days and warm nights. Are you going to spend them basking in the air-conditioned indoors, or are you going to soak up the sun and have some bonafide lakeside R&R? Don't be afraid to try something new and make some time in your calendars to check out these Iowa beaches.
OnlyInYourState may earn compensation through affiliate links in this article. As an Amazon Associate, we earn from qualifying purchases.
More to Explore
More places to explore in Iowa
What are the most picturesque hiking trails in Iowa?
Some of the most picturesque hiking trails in Iowa include:
Our state boasts scores of gorgeous places to enjoy nature. If you're looking for a place to take a beautiful walk and feel totally surrounded by it, check out the most picturesque hiking trails in Iowa. One great idea is to walk near a waterfall. Head to the Lake MacBride spillway to check out the melted snow falling down the rocks in the spring. And if you're a flower fan, check out Neal Smith National Wildlife Refuge in Prairie City for lots of colorful beauty.
What are the best beaches in Iowa?
Some of the best beaches in Iowa include:
In the summer months, we all start to crave a refreshing plunge into the water. Bring your friends and family for a fun getaway to one of the best beaches in Iowa. It's not only the lakes themselves that are a draw at these fun locations. It's also the amazing beaches that surround them and the exciting water activities you can try. From paddleboarding to swimming to a classic game of volleyball or frisbee on the beach, you'll be glad you came. Check out Five Island Lake, Coralville Lake, and Rathbun Lake for a fantastic time!
Does Iowa have any natural wonders?
Some of Iowa's natural wonders include:
The Bluffs Of The Upper Iowa River
Maquoketa Caves
Yes, and all the natural wonders in Iowa are incredible places for your next trip! Take a look at the Bluffs of the Upper Iowa River for a striking paddle down the river. Rent a canoe and don't take your eyes off the incredible cliffs all around you. Malanaphy Springs Falls brings the woods and waterfalls together for a breathtaking sight. Finally, check out Loess Hills for a surprise change in the landscape from plains and fields to beautiful hills. The expansive land will make you want to stay all day.
Related Articles
Explore Iowa