Visit These 8 Towns To Celebrate Iowa's Most Exciting Summertime Festival
One of Iowa's most exciting festivals is coming to a town near you this July! RAGBRAI 2019 is taking place across the state from July 21-27, 2019, and you'll want to visit at least one of the overnight towns to see what this exciting bike ride event is all about.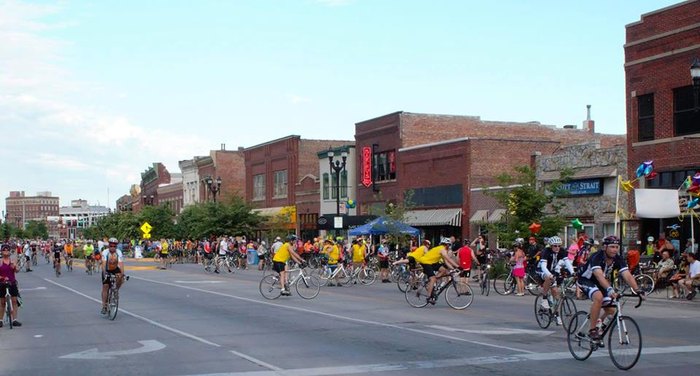 By the way – if you're toying with the idea of joining on a bike, you'll be happy to know this year is a great first ride! With just 427 miles, it's the 6th shortest route in history, and with just 14,735 feet in vertical climb, it's been calculated to be the 8th easiest route in the history of the ride. Because there are always more entries than starting spots available, riders have to enter a lottery to win the chance to participate. Read more about entering RAGBRAI online, here.