This Short And Sweet Hike In Iowa Is Less Than 2 Miles Long, And You Can Enjoy It All Year
Iowa's state park system is the best in the Midwest! We've got dozens and dozens of places to walk, bike, hike, boat, and picnic – all thanks to a system that values preservation and conservation! Whether you like to get out and about for exercise, birding, scenic views, or just for some fresh air, it's easy to find a nearby park to stretch your legs. One of our favorites is a hidden gem out in Western Iowa – Prairie Rose State Park.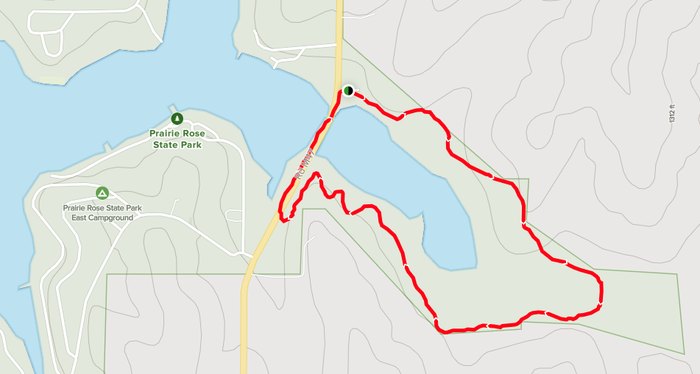 Prairie Rose State Park is a hidden gem in Western Iowa that's sure to capture the heart of any nature lover that comes out for an easy, breezy hike. Whether you want to hit the trails on foot or on a bicycle, or even explore the water by boat, you'll find there's something here for everyone to enjoy.
For more of our favorite quick and scenic hikes in the Hawkeye State, read 10 Amazing Iowa Hikes Under 3 Miles You'll Absolutely Love and plan an outdoor adventure for your next free day.
Address: Prairie Rose State Park, 680 Rd M47, Harlan, IA 51537, USA