This Outdoor Water Playground In Iowa Will Be Your New Favorite Destination
It can be hard to find relief from the hot summer sun in a landlocked state, but Iowans are lucky to have so many lakes where it's fun to cool off. Kings Pointe Resort is one of the best places to relax in Iowa, and while you're here you can enjoy a waterpark, pool, and activities on Storm Lake itself.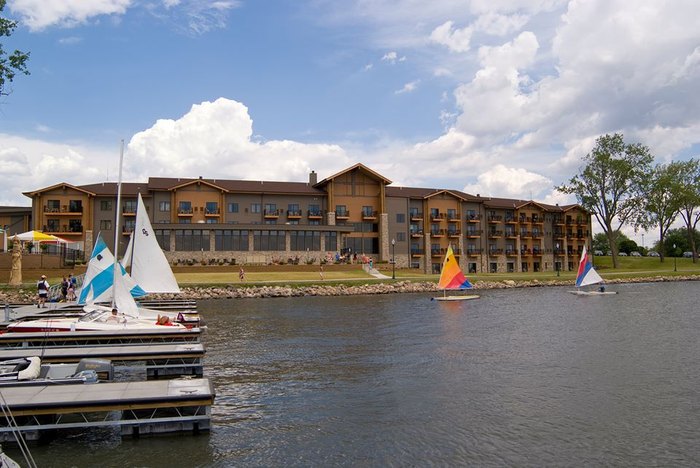 Alongside the outdoor waterpark, Kings Pointe also offers an indoor waterpark, so even if the weather doesn't cooperate, you can still enjoy your time in the pool and experience the thrilling slides. Learn more about staying at this little slice of paradise at their website, right here!
If you just love the idea of hanging out by the lake, plan a dinner at one of Iowa's best lakeside restaurants. Here's a great list of suggestions to get you started: 8 Lakeside Restaurants In Iowa You Simply Must Visit This Time Of Year