This Jaw Dropping Place In Iowa Will Blow You Away
There's a place in Iowa that feels like the ruins of an ancient civilization: The Shrine of the Grotto of Redemption in West Bend, Iowa. It consists of nine collective grottos depicting the life of Jesus Christ and is the largest man-made grotto in the world. The Grotto of Redemption contains over $4 million in minerals, and is visited by over 100,000 people annually.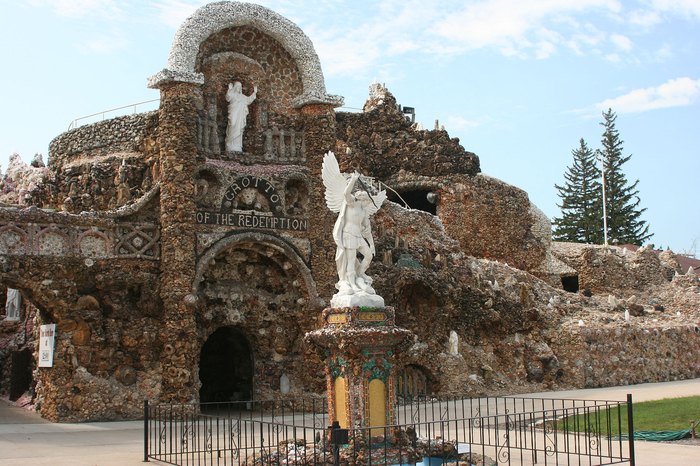 It is quite astonishing to see the amount of precious minerals Dobberstein and those that proceeded him were able to acquire, and the diversity therein is humbling. The Grotto of Redemption is expansive, and covers almost a complete city block. Certain groups have taken to calling it "The Eighth Wonder of the World," but there are still many who have never seen it. Have you ever traveled to Westend to walk along the walls of The Grotto of Redemption? Comment below and share!