Take A Drive Down One Of Iowa's Oldest Roads For A Picture Perfect Day
Iowa Highway 1 runs from Anamosa to Keosauqua, nearly 120 miles apart. Small towns and rolling farmland are the hallmarks of the highway scenery, and the highway connects the University of Iowa with other nearby communities. The highway dates back to the 1830s, making Iowa Highway 1 one of the oldest routes in the state. The current highway system wasn't built until 80 years later! Check out this one day road trip that shows off some of the best of Iowa's old-time highway.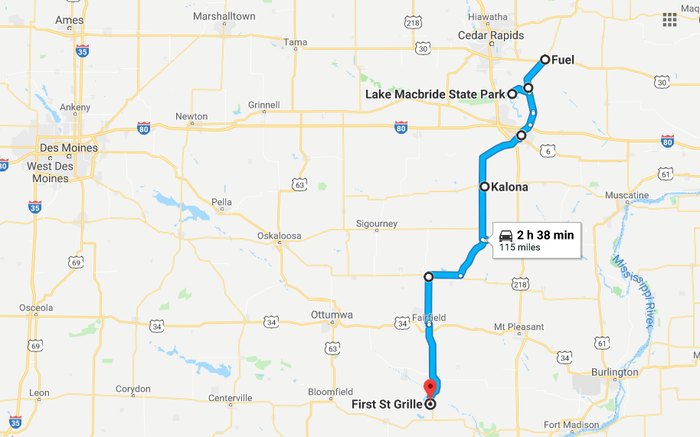 Iowa Highway 1 may not be the most famous road in the state (Thanks, Great River Road!), but it's still a gorgeous journey from start to finish. What's your favorite rural road in Iowa? Do you prefer speeding down Iowa 80, rather than taking the scenic route? Let's talk road trips in the comments below!
OnlyInYourState may earn compensation through affiliate links in this article.