Visit These 9 Creepy Ghost Towns In Iowa At Your Own Risk
It's always a strange, somewhat eerie feeling you get when you stumble upon a ghost town. There is a certain feeling of unease and curiosity as to why the town was abandoned. You wonder what happened there to make everyone get up and leave. Like any state, Iowa has its share of ghost towns too. So next time you're in the area, take the time to stop and check out these forgotten towns in Iowa!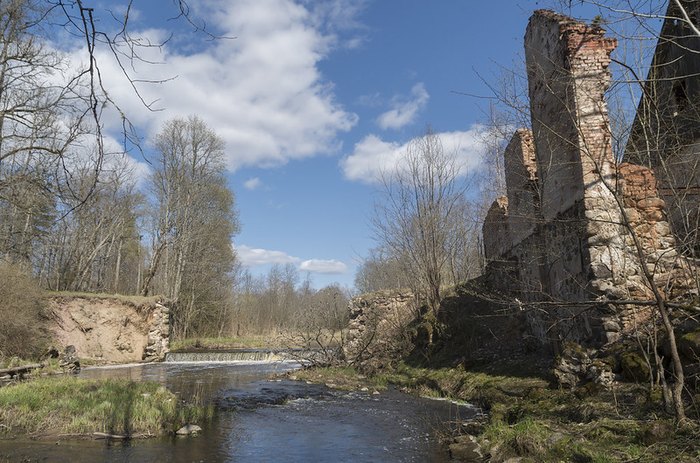 Know of any more ghost towns in Iowa? Have any pictures you would like to share with us? Let us know in the comments section!
OnlyInYourState may earn compensation through affiliate links in this article.
Ghost Towns In Iowa
April 06, 2023
What are some of the most interesting ghost towns in Iowa? 
Iowa is a beautiful state with a truly intriguing history, and part of that history involves plenty of small towns that no longer exist. They are ghost towns, and they're both mysterious and beautiful. Some of the more notable ghost towns in Iowa include:  
Elkport – This town is a "younger" ghost town; following devastating floods in 2004, the town was abandoned by 2006. Some buildings still remain despite most of them being destroyed.

 

Buckhorn – All that's left of this Iowa ghost town are a church and a cemetery, but boy, old cemeteries are cool. 

 
Kinross – Here you'll find an old gas station and what's left of a brick school building. 

 
Learn more about these ghost towns in Iowa (and then some). 
2. How many abandoned towns in Iowa are there?  
So, just how many abandoned towns in Iowa – our beloved ghost towns – are there? You'd be interested to know that there are more than 30 known ghost towns in Iowa. These would be towns where there are at least some remnants that remain, and this number doesn't include the places in which there is nothing at all left – not even a cemetery. Some towns are truly gone forever, with no trace that they ever were in the first place. The number of those will likely always be unknown.  
What small towns in Iowa are worth visiting? 
Ghost towns aside, Iowa is home to some of the cutest small towns in places you'd never expect. It's a charming Midwestern state, and some of the downright best small towns in IA are ones like:  
Osceola – This adorable small town is peak Midwestern vibes. It is a tiny little slice of paradise, and we can't get enough of it.

 

Decorah – Known as Iowa's "Little Norway", this town is delightful and ridiculously scenic. 

 

Pella – This town is steeped in Dutch culture, with even its architecture reflecting this. It's a cute town that'll make you feel like you stepped overseas for a moment. 

 
Learn more about some of these small towns in Iowa.