Dubuque Is Allegedly One Of Iowa's Most Haunted Small Towns
Are you looking to have a spooky family outing that'll also be a scary adventure? Well, if you're in Iowa, make time to check out what we'll call here—"Haunted Dubuque." As you'll soon learn, there are a lot of creepy things and places to check out. And, there's no need to wait until Halloween to explore!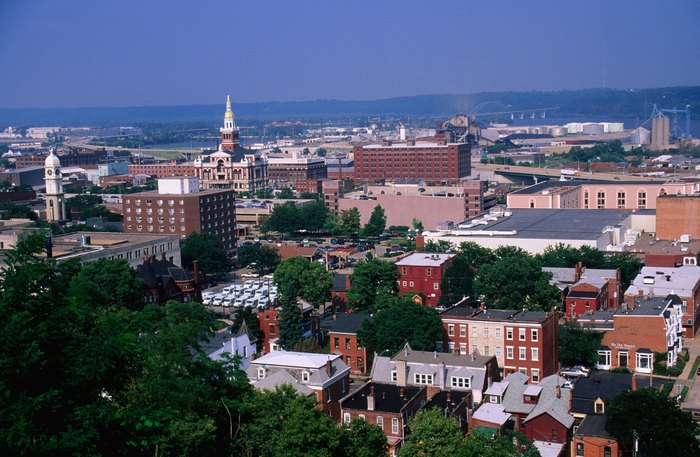 If you've already been to Dubuque, feel free to share your spooky experience in the comments section below. And, if you're planning to visit, go to the official Dubuque Visitor's Bureau website for more information about what to see, do, and experience. There is also a city Facebook page.
For an idea of something to do in Dubuque to get you started, read this article about where to enjoy the best views in town.
OnlyInYourState may earn compensation through affiliate links in this article. As an Amazon Associate, we earn from qualifying purchases.
More to Explore
Haunted Dubuque
I'm looking for a haunted place in Iowa suitable for children.
Well, you know your kids better than anyone else, and what may be suitable for them depends on a lot of factors, like their age, personality, and so forth. But one idea you might consider is embarking upon the Stony Hollow Road. It covers several places of paranormal interest.
Are there any haunted places in Des Moines?
Oh boy, are there! The capitol city is full of haunted places. Some of them include the old Lincoln High School, Dowling Catholic High School, the Drake University Observatory (there seems to be a scary educational theme here), and believe it or not, The Cloud Room at the Des Moines International Airport, among numerous others.
Where can I find a unique museum in Des Moines?
You're in luck because Des Moines is very proud to be the home of some very unique and quirky museums. For example, the Bily Clocks Museum in the town of Spillville focuses on beautiful hand-carved clocks. And the Herbert Hoover Museum is the birthplace of our 31st President. These are just a few to get your museum musings going.
Related Articles
Explore Iowa
Featured Addresses