Iowa's Loess Hills Are The Best Destination In The Midwest For Autumn Hiking
Iowa has a reputation for being a flat state, but anyone who has visited the western border of the state knows that Iowa's rolling Loess Hills are an impressive natural wonder! The gorgeous scenery of the Loess Hills is best explored in autumn, when the leaves change and the region is bursting with color. Enjoy fall hiking in Iowa when you embark on a journey west. You'll find several state parks that offer hiking, from moderately challenging treks to easy and short loop trails.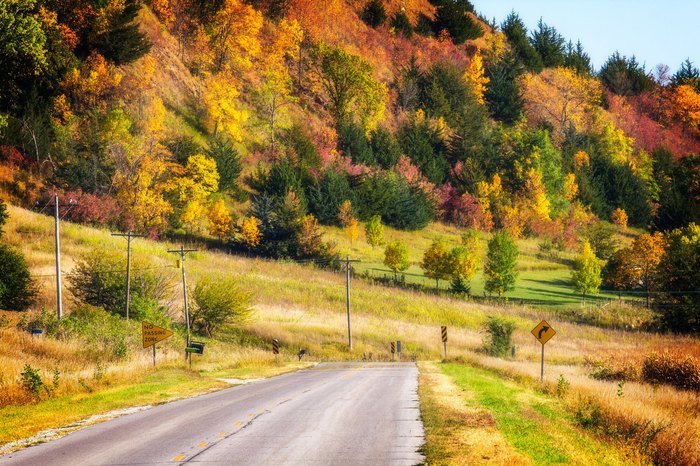 You can find more information about fall hiking in Iowa around the Loess Hills on the region's tourism website, right here. Each state park offers maps and guides to the trails, and most of the treks in the parks are short and family-friendly.
To explore the Loess Hills without having to lace up your hiking boots or do much walking, Embark on a 220-Mile Scenic Drive that showcases the region on the Loess Hills Scenic Byway.
Address: Preparation Canyon State Park, 340th St, Moorhead, IA 51558, USA
Address: Hitchcock Nature Center, 27792 Ski Hill Loop, Honey Creek, IA 51542, USA
Address: Stone State Park Drive, Stone State Park Dr, Sioux City, IA, USA
Address: Lewis and Clark State Park, 21914 Park Loop, Onawa, IA 51040, USA