This Epic Snow Tubing Hill In Iowa Will Give You The Winter Thrill Of A Lifetime
If you've been waiting patiently for it to snow so you can take a trip down your favorite epic sledding hill on a super-slick snow tube, your wait is over! This place makes their own fluffy white stuff and the temperature has finally dropped low enough that the season is upon us. Snow tubing in Iowa has never been as much fun as it is at this awesome little getaway in Boone: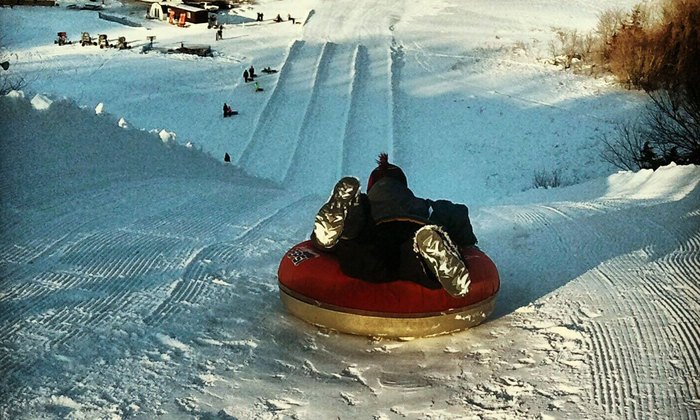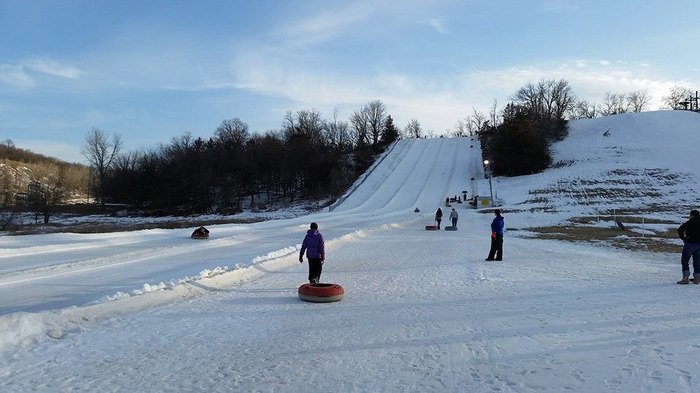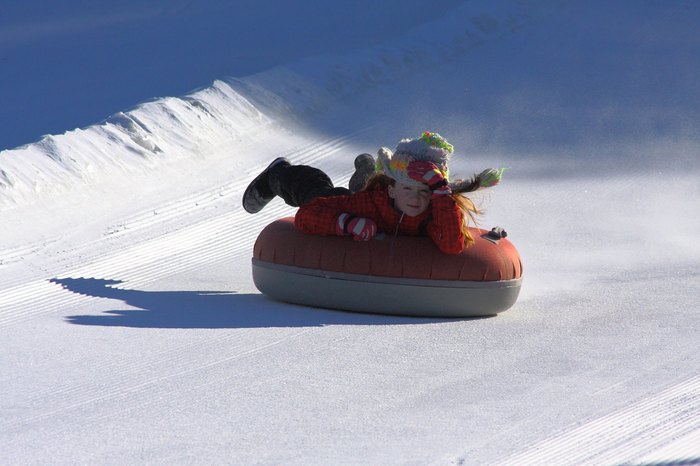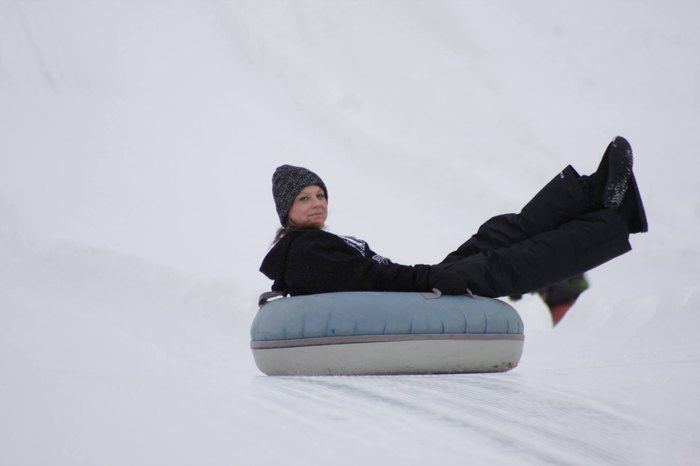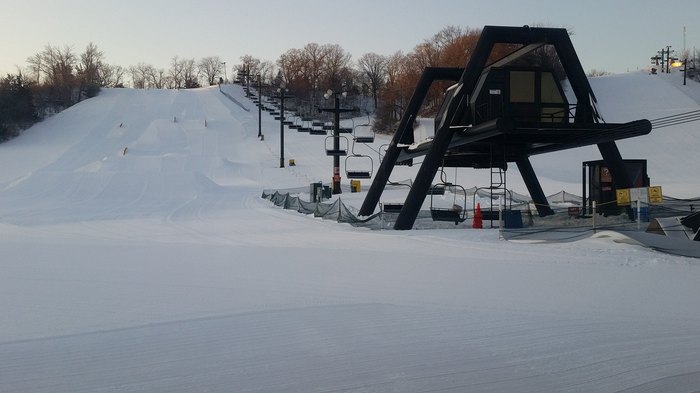 You can keep track of the open hours and snow tubing status by checking the Seven Oaks Facebook page for updates. What's your favorite location for snow tubing in Iowa? Tell us about it in the comments!
Address: 1086 222nd Dr, Boone, IA 50036, USA
OnlyInYourState may earn compensation through affiliate links in this article.
Snow Tubing in Iowa
February 09, 2022
Where can I find some fun snow tubing hills in Iowa?  
Iowa may not be a mountainous place, but it sure is hilly, and you know what that means: epic snow tubing (and sledding) during the wintertime! We get quite a bit of snow every year; the national average is right around 28 inches, and here in Iowa we regularly see about 32 inches, making our little state a winter wonderland, if you ask us. Some of the best tubing hills can be found in places like Mt. Crescent, in Honey Creek, and the Horseshoe Bend Wildlife Area is awesome just after a good snow (and, according to many reviewers, its "after hours" in great fun too). Check out Sleepy Hollow Sports Park, in Des Moines, and Sioux City has sledding spots like Cone Park. Other than those, a good rule of thumb is that many city parks, state parks, and college campuses tend to have great hills for a good sledding experience, and we also recommend the art of cross-country skiing for those days you're not feeling up to tubing. 
Are there any ski resorts in Iowa?  
Believe it or not, there totally is! Iowa is a hot spot in the Midwest for fun winter activities like snowboarding, skiing, and sledding, and that means there are some great resorts to do so at. In Honey Creek, there's the Mt. Crescent Ski Area, which features a 300-foot vertical drop, ten trails, two lifts, and 50 acres. They use a mixture of real and manufactured snow, ensuring there's plenty of the fluffy white stuff to have a great time. In Boone, you can visit Seven Oaks, which has a 275-foot vertical drop and 11 runs. Finally, you'll also want to explore Dubuque's amazing Sundown Mountain, where you can choose from 21 amazing trails. There are also two terrain parks, six lifts, and epic nighttime skiing available. For more information about this awesome ski resort in Dubuque, Iowa, you'll definitely want to check this article out.  
Address: 1086 222nd Dr, Boone, IA 50036, USA
OnlyInYourState may earn compensation through affiliate links in this article.