The Creepiest Hike In Iowa Takes You To The Ruins Of An Abandoned School Bus
Wildcat Cave Trail in Iowa, a trail located in Eldora, might seem like an easy hike. At less than a mile in and out, it's a perfect beginner's hike for a nice day in the woods. However, those who take this trail experience something unusual, as it takes them through complex cave systems and eerie ruins. We were blown away by the unusual vibes coming off this trail and the surprises along the way. Come along with us, pack your hiking supplies, and discover why some call this humble trail the creepiest hike in Iowa…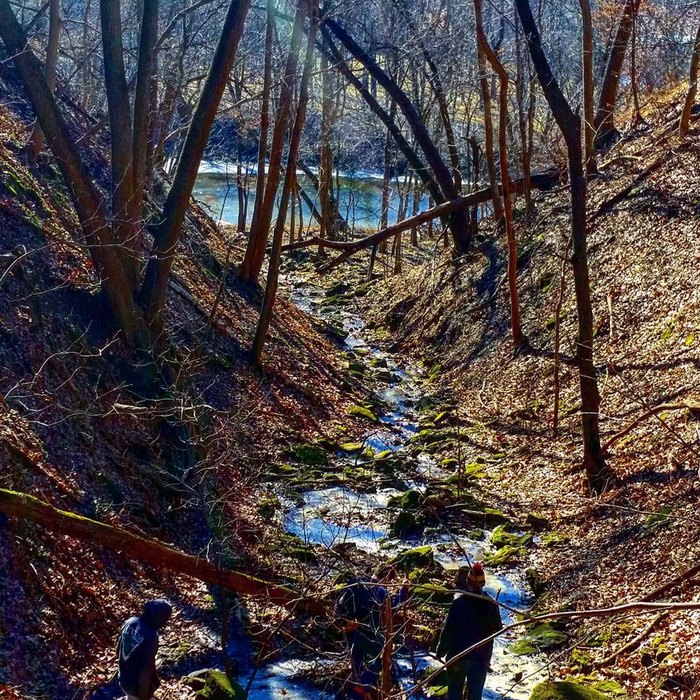 If you're not up to exploring this mysterious area but want to see it in living color, YouTube has you covered – Good Times Outdoors uploaded this 13-minute video of the Wildcat Cave Access area four years ago.
Have you braved the many twists and turns of Wildcat Cave in Iowa? If you saw anything unusual, let us know in the comments section. Make sure to visit the website of Eldora, Iowa to see what else the area has waiting for you. While you're in the area, check out why Eldora is Iowa's best town for off-the-grid adventure. It's also the site of one of the most famous movies filmed in Iowa.
OnlyInYourState may earn compensation through affiliate links in this article. As an Amazon Associate, we earn from qualifying purchases.
More to Explore
Creepiest Spots In Iowa
Where Can I Find The Creepiest Spots In Iowa?
Wildcat Cave in Iowa might be an eerie hike but these locations are packed with even more paranormal mystery.
Stony Hollow Road in Burlington looks like a standard farm road by day, but by night it turns into the most haunted road in Iowa. This creepy stretch of road is known for a towering cliff said to be haunted by an infamous phantom - Lucinda. A grief-stricken woman who leapt to her death, she reportedly appears at the top of the cliff at night. No wonder this location has become a popular spot for ghost-hunters.
Sans Souci Island is one of those rarest things in today's America - a truly abandoned location. Located in Waterloo, a popular tourist destination, this island used to be home to a housing division and a thriving hotel - but has been abandoned since 2008 due to flooding that forced its hurried abandonment. Despite this, it's still open to visitors today and can be accessed by foot - and those who cross over will find a crumbling infrastructure and an eerily silent area being slowly reclaimed by nature.
Van Meter, Iowa has a unique distinction - this small town is home to the most well-documented cryptid sighting in the Hawkeye State. Back in 1903, multiple people saw something unexplainable - a massive, pterodactyl-like creature perched atop roofs. It seemed to be shining a beam of light from its long horn. The creature disappeared without a trace, and the town would eventually do the only thing that made sense - hold a paranormal festival every year celebrating the Van Meter Visitor.
Related Articles
Explore Iowa
Featured Addresses

Wildcat Cave Access, 31504 215th St, Eldora, IA 50627, USA