Iowa Coffee Lovers Will Want To Take The Cedar Rapids Java Trail For A Caffeinated Day Trip
Ah, coffee. Whether you prefer an intense Espresso or a light, creamy Frappuccino, there is something for everyone at your neighborhood coffee shop. But most coffee lovers have a strong feeling about where the best coffee can be found in their neck of the woods – and there's only one way to find out who's right! To find the best coffee in Iowa, you won't have to go far – five of the best coffee shops in the Hawkeye State are all found within a small area of Cedar Rapids, in the heart of the city's famous Czech Village. You can explore them all on foot on a day trip through the city. Are you ready to take the Cedar Rapids Java Trail and find your coffee happy place? You just might find a few other surprises along the way.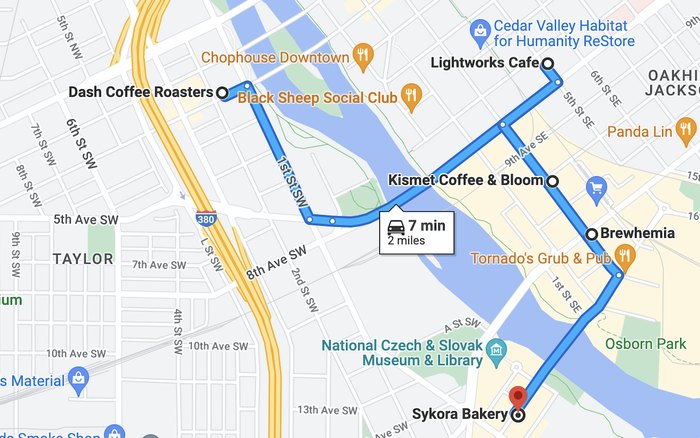 Have you visited any of the spots on the Cedar Rapids Java Trail? Let us know about you visit, and tell us your pick for the best coffee in Iowa in the comments section. You can learn more about these coffee shops at the Facebook pages for Brewhemia, Lightworks, Dash Coffee Roasters, Kismet Coffee, and Sykora Bakery. While you're in the city, why not visit Iowa's most beautiful library?
OnlyInYourState may earn compensation through affiliate links in this article.