A Massive Candy Store In Iowa, Palmer's Olde Tyme Candy Shoppe Will Take You Back To Childhood
Candy stores bring out the kid in all of us. The anticipation of delicious flavors, sweet tastes, and surprising textures make candy stores some of the happiest places we can visit. Palmer's Olde Tyme Candy Shoppe is full of sweet candy goodness, and their candy will bring a smile to your face and your stomach. If you want to experience pure candy joy, then you must visit the best candy store in Iowa.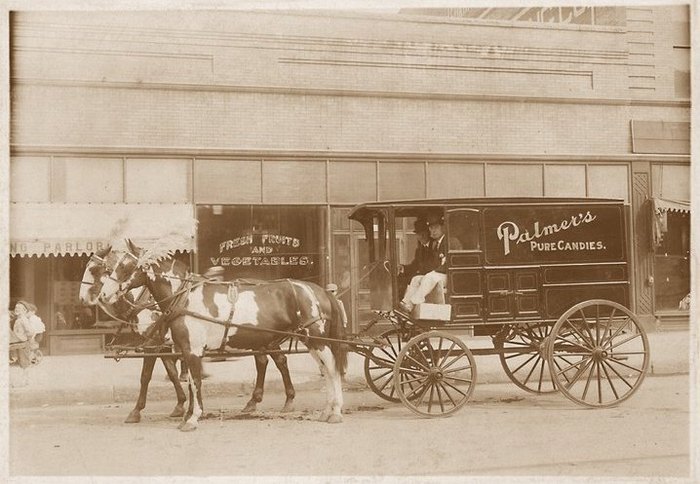 Have you ever visited Palmer's Olde Tyme Candy Shoppe before? Do you consider it to be the best candy store in Iowa? If so, make sure to let us know in the comments section! Otherwise, you can find more information about Palmer's by visiting their website or Facebook Page.
Also, for more amazing Iowa candy shops, These 11 Candy Shops In Iowa Will Make Your Sweet Tooth Explode.
Address: Palmer's Olde Tyme Candy Shoppe, 405 Wesley Pkwy, Sioux City, IA 51103, USA
Best Candy Store In Iowa
February 01, 2020
What is the best homemade candy in Iowa?
Some of the best candy in Iowa comes from the mom-and-pop shops that pepper the state. Palmer's Olde Tyme Candy Shoppe is only one of many homemade candy spots in the state to consider. Iowa is known for having quite a few delicious homemade chocolate options within the state that will have your tastebuds buzzing. If you're looking for some of the best candy shops Iowa has to offer, then you'll find them all in one comprehensive list. Just make sure to space out your visits, because this is a lot of sugar for one trip!
What other massive stores can I find in Iowa?
Outside of Palmer's being a massive store in Iowa selling sweet treats and candy goods, there are other gargantuan stores in the state that are worth visiting. For instance, located in the world's largest truck stop, the Iowa 80 gift shop is filled with unique goods and local trinkets. Or, check out the massive toy store in Iowa, Thinker Toys at the Castle, which is a massive two-story toy store inside of a castle! There is a little something for everyone in Iowa.
Are there any local toy stores in Iowa?
Local toy stores are a hit in Iowa, especially those that lean more toward the experience rather than just selling the toy. Nostalgic stores in Iowa tend to be a fan favorite, as long as you know where to look. For example, Le Mars Toy Store in Le Mars, Iowa is a huge hit, while Learning Post & Toys in Urbandale is also worth checking out. As mentioned above, Thinker Toys in Sioux City is also a two-story gem filled with nostalgic delights.
Address: Palmer's Olde Tyme Candy Shoppe, 405 Wesley Pkwy, Sioux City, IA 51103, USA