These 9 Hidden Waterfalls In Iowa Will Take Your Breath Away
Iowa is full of hidden gems and secret treasures, and our state has so many surprises to offer both weekend visitors and lifelong residents alike. We have everything from towering cliffs to mysterious caves, to sandy beaches and bright blue lakes – but if you travel a little bit further and look a little bit harder, you'll find that Iowa has something quite unexpected and absolutely magical indeed: waterfalls! If you feel like doing a little exploring soon, you'll want to check out these amazing hidden waterfalls in Iowa: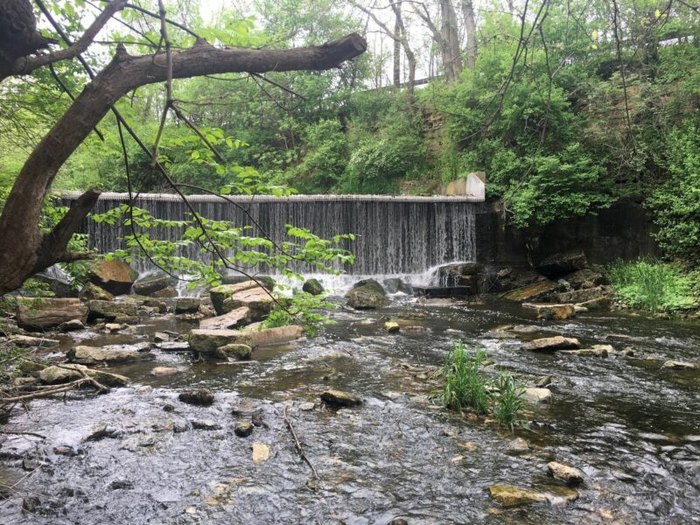 Iowa has so much to offer if you just take the time to look. Now that we've spilled the beans about these hidden Iowa waterfalls, you'll be spotting new ones all the time. If you find any hiking trails in Iowa with waterfalls or know of any more secret waterfalls in Iowa share them with us!
OnlyInYourState may earn compensation through affiliate links in this article. As an Amazon Associate, we earn from qualifying purchases.
More to Explore
Hidden Waterfalls in Iowa
Where are the most popular places to go hiking in Iowa?
Some of the most popular places to go hiking in Iowa include:

Maquoketa Caves Loop
Backbone State Park
Ledges State Park
Iowa is a state that seems to be underrated in terms of its hiking. Let's face it: when people think about hiking trips, they probably don't think of Iowa - but maybe they should. There are hundreds of highly-rated and much-beloved hiking trails throughout the entire state. Some of the favorites among locals and visitors alike are the Hitchcock Nature Center Loop Trail, at the Hitchcock Nature Area. It's a bit difficult for less-experienced hikers, but trust us when we say it's a slice of paradise and well worth the challenge. Maquoketa Caves Loop is an unforgettable hike that takes you through scenic landscapes and, for those who want to, offers up a chance to go spelunking. Both trails are highly popular and well-loved. Go on a hike every month of the year with these awesome hiking ideas.
What are some fun things to do in Iowa?
Just about anything you can think of that's fun to do in any other state can probably be found here, unless, of course, you're looking for a major adventure park like Six Flags or Disneyland. You won't find those here, but what you will find is an assortment of awesome parks, hiking trails, walking paths, and places to camp that you won't find anywhere else. If adventure parks are what you seek, then Adventureland Park in Altoona might be exactly what you're looking for. For those who prefer nature in their relaxation, you can go camping, or explore any one of our more than 80 state parks and recreation areas. If you can dream it, you can probably do it - within reason, of course! 
Where can I find natural gems in Iowa?
Iowa is one of the best states to find fun natural places that will blow you away. There are so many to choose from that starting might seem a little bit intimidating, but trust us when we say it's impossible to regret beginning your search. For example, the Loess Hills are a place filled with prehistoric wonder, and some of our cave systems are second to none in terms of pure awesomeness. Crystal Lake Cave is one such place of perfection that we highly recommend you visit at least once. Heck, you might find some literal gems spelunking in Iowa!
Related Articles
Explore Iowa