Experience The Best Of Indiana Wine Country With This Awesome One Day Trip
Few people consider Indiana when they think about wine country, but our state is just as rich with vineyards as just about any other. For a full day of enjoying the vines of the Hoosier State, check out this wine trail through southeast Indiana.
Great eats, shopping, and even places to stay make this a well-rounded trip. Check it out: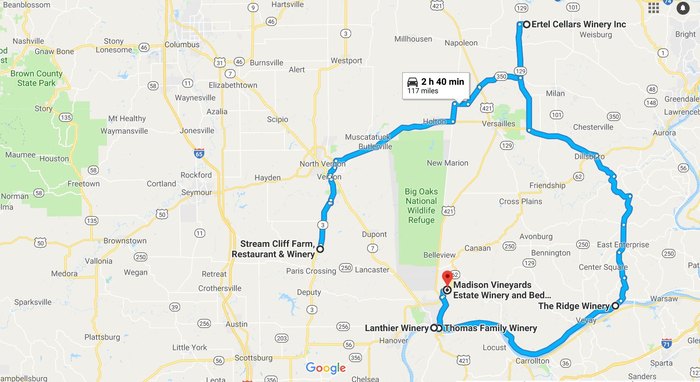 For more about this day-long wine trip, click here.
If you're looking for more great vineyards, check out the 10 most beautiful wineries in Indiana here.
Have you even visited a vineyard on this wine trail? Share your experiences and photos with us below in the comments.