The West Central Microcreamery In Indiana Serves Up Some Of The Most Unique Ice Cream There Is
There is a handful of desserts that are almost universally loved. Cake comes to mind. What goes great with cake? Well, another one of those universally loved treats: ice cream! Then, when it comes to ice cream, you've got your basic flavors – chocolate, vanilla, sometimes strawberry; you know the deal. There are plenty of creameries all over the Hoosier State who do the basics perfectly, and there are certainly some who enjoy getting creative. For some of the most unique, delightful ice cream in Indiana, you're going to want to check out this little local mom-and-pop shop, which greatly prides itself on the uniqueness of its selection.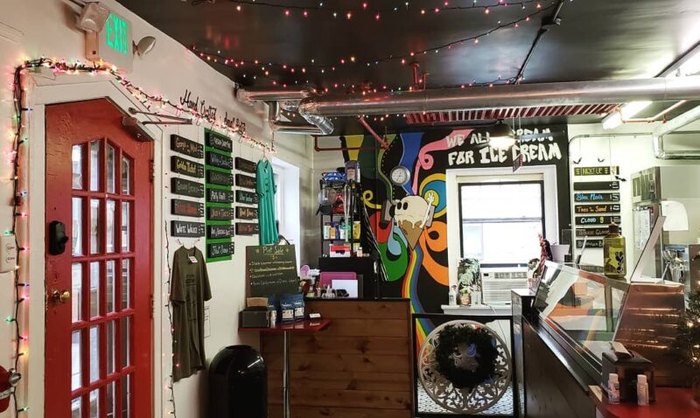 West Central Microcreamery is located in West Central, Fort Wayne, inside the historic Sheridan Court Apartment building. Check out its website or Facebook page for more information. It's open Tuesday through Sunday, from 1 p.m. to 9 p.m. It is closed on Mondays. Trust us when we say this is some of our favorite ice cream in Indiana – there's love and delight in every bite.
For more simply fantastic Indiana restaurants you've just got to try, take a look at this list of ten unassuming little holes in the wall that will blow your mind!
OnlyInYourState may earn compensation through affiliate links in this article.
Address: 725 Union St, Fort Wayne, IN 46802, USA