7 Under-Appreciated State Parks In Indiana You're Sure To Love
It's literally always a great time to go outdoors with the intention of exploring nature and soaking in some much-needed sunshine. These underrated state parks in Indiana are a wonderful place to start! Sure, you could always go to one of the most popular ones, but we prefer adventuring off the beaten path.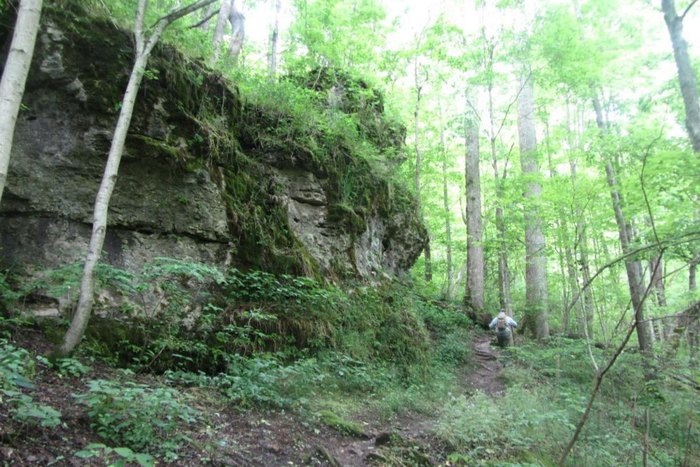 Which state parks in Indiana do you plan on visiting this year? For more fun places to explore in our beautiful state this year, check out this bucket list.
OnlyInYourState may earn compensation through affiliate links in this article.
State Parks to Visit in Indiana
January 13, 2022
What are the best state parks in Indiana? 
Indiana is a wonderful state for those who appreciate the great outdoors. It's home to 24 amazing state parks, each of which is truly unique and filled with adventure. There are a handful, however, that tend to get way more love than the others, and we know exactly why: they're absolutely incredible. Some of them include Clifty Falls State Park, home to incredible gorges, rivers, and waterfalls, Indiana Dunes State Park, home to breathtaking dunes and endless views of Lake Michigan as well, Brown County State Park, which is located in the county most frequently referred to as the "most beautiful" in Indiana, and McCormick's Creek State Park, which is also a haven for waterfall lovers. Additionally, people really adore Turkey Run State Park (it's home to Indiana's own "Grand Canyon" of sorts), and Shades State Park is privy to some of the most incredibly lush and forested trails in the state. For more information about amazing state parks in Indiana, check this list out!  
What are some fun things to do outside in Indiana?  
The Hoosier State is a great place for outdoorsy folks! Even during the coldest months, when snow is on the ground and that winter chill has set in, it's a wonderful place to get outside and enjoy nature as much as possible. It seems like each season brings with it plenty of things to do outside; in the spring, hiking trails come ripping back to life and cover themselves in wildflowers. In summer, there's plenty of kayaking, tubing, fishing, swimming, and lounging to be done at Indiana's amazing lakes. In autumn, lush summer greens give way to some truly amazing colors as the trees begin to change; it's the best time of year to get out and enjoy fall color hikes, camping, and more. Winter, finally, is an amazing time for cold-weather hiking, ice skating, snowboarding, sledding, tubing, or skiing; there's no shortage of fun things to do outside in Indiana. What there is a shortage of, however, is time to do it all in!