There's something so appealing about the American Midwest, isn't there? From the stunning rolling plains and prairies to some of the friendliest small towns in the world, there are just so many things to love about this little section of the world. Indiana, for instance, is home to some of the best small towns in the Midwest. Take, for example, the town of Nashville – a town where dreams come true. There are tons of fun and interesting things to do in Nashville Indiana, and we think you'll love it as much as we do.
Nashville isn't gigantic, but it's not microscopic, either. It's a town steeped in art, history, and intrigue, that hasn't lost its original spirit: that of the artist. You'll find countless galleries, museums, shops, eateries, and more all over town. There's a lot packed into a little place, and it's most certainly a place worth unpacking for a Small Town Getaway.
Do you love visiting and learning all about America's small towns? Take our interactive quiz to discover which Small Town Getaway you should take this year.
Is Nashville Worth Visiting?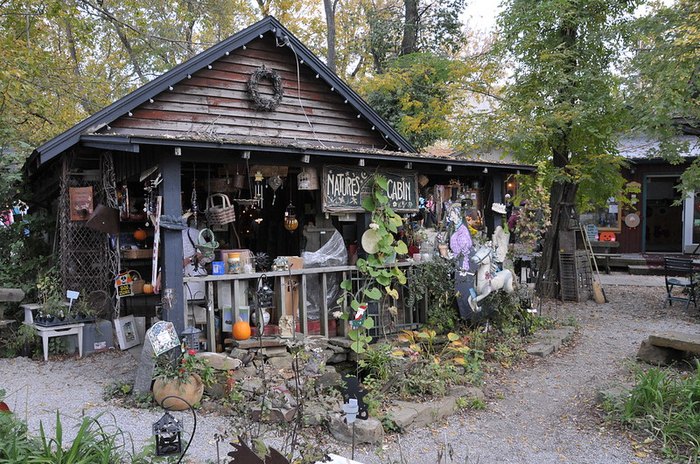 How To Get To Nashville
Getting Around Nashville
Best Time To Visit Nashville
Where To Stay In Nashville
So, given all of this information, let's take a couple of days to explore the amazingness that is Nashville. We've gone ahead and created a handy-dandy itinerary you can follow (or adapt to your needs and interests). Check it out:
Nashville, Indiana Itinerary: Morning One
Nashville, Indiana Itinerary: Afternoon One
Finally, the time has come to rest. Kick up your feet and enjoy whichever inn, hotel or VRBO you choose! After all, tomorrow's a whole new day.
Nashville, Indiana Itinerary: Morning Two
Nashville, Indiana Itinerary: Afternoon Two
Nashville really is a town that dreams are made of; it's got the perfect blend of history, arts, entertainment, tradition, and everything else you'd expect from an idyllic little place worthy of calling home someday. Come out and visit for a day, a weekend, a week, or maybe even forever – this beautiful little Indiana town is calling your name! No matter the season, you'll find it to be one of the most amazing little towns you'll ever experience. And truly, it's an experience – one does not simply visit Nashville. One experiences Nashville.
Check out this delightful, short video highlighting everything there is to love about Nashville:
OnlyInYourState may earn compensation through affiliate links in this article. As an Amazon Associate, we earn from qualifying purchases.
Related Articles
Featured Addresses